How Well Do You Know Your Front-Line Workers?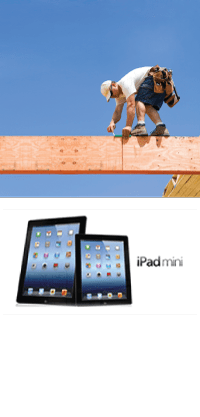 Managers, supervisors, and foremen of industrial workplaces, we challenge you! At this year's NSC Congress & Expo, TalentClick is giving away a brand new iPad Mini to one lucky winner.
To Enter
Just visit us at Booth #1754 and prove how strong your intuition is by spotting the worker that is most likely to cause an incident.
About the Prize
All the fun of an iPad in a slightly smaller (and more convenient) package! This little tablet is a great tool to have for a person who's always on the go and can't always carry a laptop.
About the Event
The NSC Congress & Expo is the world's largest annual "must attend" event for safety, health and environmental professionals, designed to build awareness of the tools available to you and your organization as you continue down the path to safety excellence. read more