Find Safe, Productive Workers for your Job Sites
TalentClick helps you hire and develop top-performing construction workers and supervisors. Our behavioral assessments help you predict safety Strengths AND Risks to prevent incidents and reduce costs related to human error.
The top 3 challenges we help Construction organizations solve:
Reduce safety incidents by assessing Safety Risk within your existing workforce and with all new hires.
Screen in more applicants to help you hire in a labor shortage and reduce turnover.
Save time and money by quickly identifying safe, productive workers for continuous volume hiring.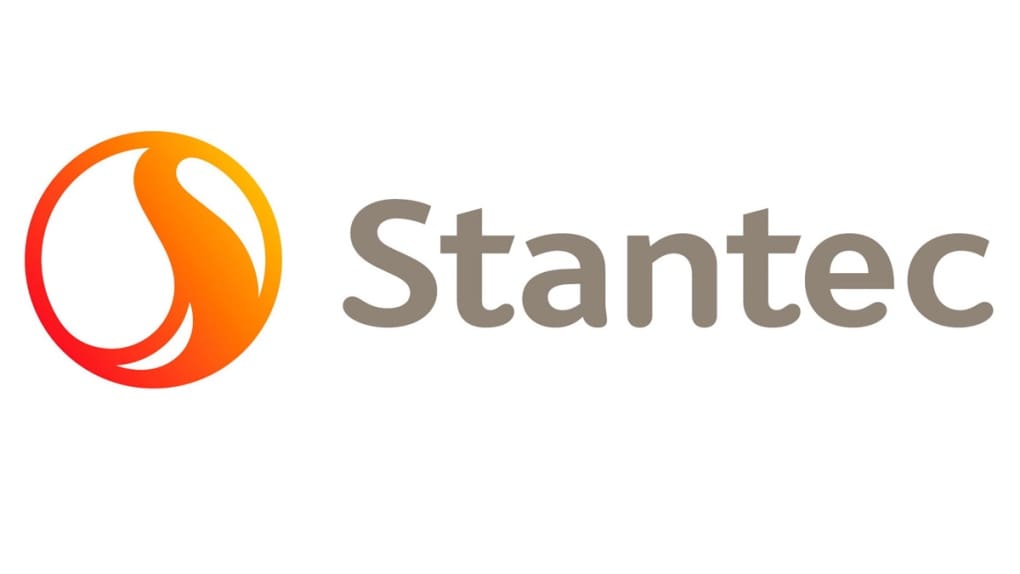 How We Help: Predictive Analytics
TalentClick behavioral testing provides insight into a person's default personality traits and how those traits impact their on-the-job behavior. All our assessment reports provide personalized interview questions, manager tips, and job fit considerations relevant to the candidate's strengths and risks to help them perform better at work.
Free AVP Trial with Construction Benchmarks
How TalentClick's Safety Assessment Helped Reduce Incident Rates by 15% in a Large Construction Company
A leading industrial construction and maintenance organization selected TalentClick assessments to help create "a safe and stable working environment."
The Results:
20% decrease in employee turnover
15% decrease in incident rates
20% increase in employee satisfaction
7% increase in business growth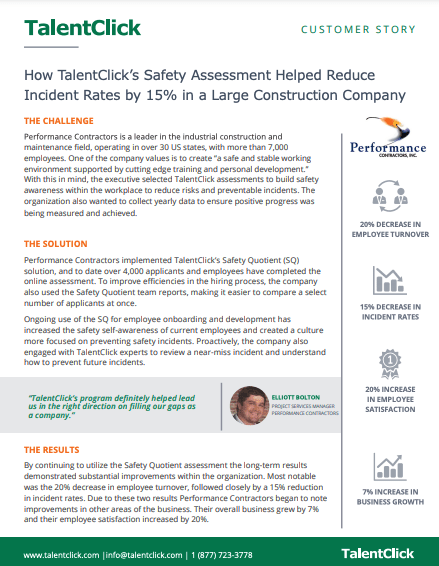 TalentClick recommends the following solutions to assess your workers:
Our top product for Construction organizations, the AVP provides interview questions, management tips, and job fit considerations for attitudes, personality, safety, and cognitive ability.

See a worker's default personality traits correlated to safety-related behaviors and increase safety self-awareness in your organization's workforce.

Get a Quote

Our solutions are bundled in easy to use unlimited subscriptions so you can test everyone! Check out our pricing and receive an instant quote here: