OUR FOUNDERS
Greg Ford, Co-Founder & CEO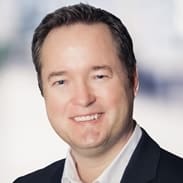 Greg Ford is the CEO and co-founder of TalentClick Inc., a global firm specializing in predictive analytics arising from employee behavioral assessments. He has been an executive and investor at several companies and has also been an adjunct professor at Simon Fraser University in Vancouver.
Greg holds undergraduate degrees in Psychology and Media, as well as a Masters degree in Workplace Learning.  He is the co-author of two HR business books and has been quoted in Bloomberg Business, Yahoo Finance, Fox Business, The Huffington Post, and Workplace Today. He is a member of the Canadian Association of Professional Speakers and has spoken at dozens of conferences internationally on the topics of talent assessment, recruitment, and using personality data for targeted employer branding.
Greg loves traveling and has explored nearly 50 countries. He speaks English, French, and Spanglish. He resides in Vancouver, Canada and loves golfing, skiing, hiking, mountain biking, and like almost any Canadian boy, playing ice hockey with his buddies!
Stephen Race, Co-Founder & CPO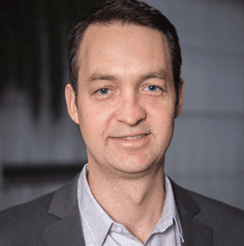 Stephen Race is the Chief Product Officer and co-founder of TalentClick Inc. He is responsible for the creation and development of TalentClick's proprietary products and professional services delivery.
Within the area of industrial psychology, Stephen has been a specialist in the sciences of behavioral assessment, personality assessment, and cognitive testing for over 20 years. He has helped hundreds of customers across the globe ranging from startups to multinational organizations predict and improve employee performance by measuring the fit between employees, job requirements and organizational culture.
Stephen holds a BA Psychology from the University of British Columbia and a Master of Science in Occupational Psychology from the University of London, UK and is an active investor and advisor. He lives in Vancouver, Canada and spends his non-work time with his family traveling, cycling, swimming and hiking.
SCIENTIFIC ADVISOR
Dr. Scott Hamilton
TalentClick is delighted to inform clients that Dr. Scott Hamilton is a member of our Board of Directors and contributes advisory services to our R&D team to constantly refine our world-class intellectual property.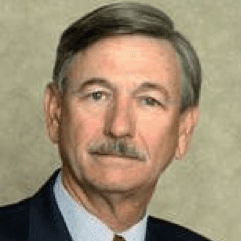 Dr. Scott Hamilton is widely recognized as one of the world's foremost experts on psychometrics. Dr. Hamilton holds Master of Science and Ph.D. degrees in counselling and clinical psychology, with minors in research. For over thirty-five years, he has served as a consultant to businesses in human resources, personnel evaluation and selection, and leadership development. He has held executive positions as a staff psychologist for the State Department of Mental Health and a psychotherapist in private practice.
For twenty years Dr. Hamilton held the positions of Chief Research Officer, Executive Vice President, and Chief Science Officer for Profiles International Inc. (acquired in 2014 by John Wiley & Sons Inc. for $51 million). He was instrumental in the creation, development, and implementation of Profiles International assessments, now found in more than 130 countries in 40 languages. He oversaw all aspects of assessment development while supervising the research and development team.
Dr. Hamilton is a published author in the field and has directed research for both domestic and international audiences. He is a renowned public speaker and has conducted effective business workshops in North America, Europe, South America, the Middle East, and Asia. While working as a professional in the assessment industry, Dr. Hamilton maintained memberships in the Association of Test Publishers (ATP), where he served on the Board of Directors, the Society for Industrial and Organizational Psychology (SIOP), the Association for Psychological Science (APS), the International Test Commission (ITC), and the British Psychological Society (BPS).
INVESTORS, BOARD MEMBERS & ADVISORS
TalentClick Advisors include the following experienced professionals: