WHAT IS THE WPP – RETAIL?
As a retail store manager, have you ever hired someone who ended up quitting within a few weeks? Or worse, someone whom you had to terminate shortly after hiring? It's enormously frustrating, and a waste of your time interviewing and training…not to mention a potential loss of business from dissatisfied customers.
While working in a customer-facing retail job might look easy, it isn't for everyone. But for some people, it's the perfect role and the perfect environment. The trick is to figure who is who, and to figure it out ahead of time.
At TalentClick, we have a specialized assessment to help you predict who will be solid, long-term performers. And McKinsey & Co. research shows that "top performers" can yield up to 67% more productivity, revenue, and profit than "average performers," and nowhere is this more applicable than in Sales.
Your store is open, and your sales are happening, so don't wait. Contact us now to learn how we can help you reduce employee turnover, enhance your retail brand, and drive sales!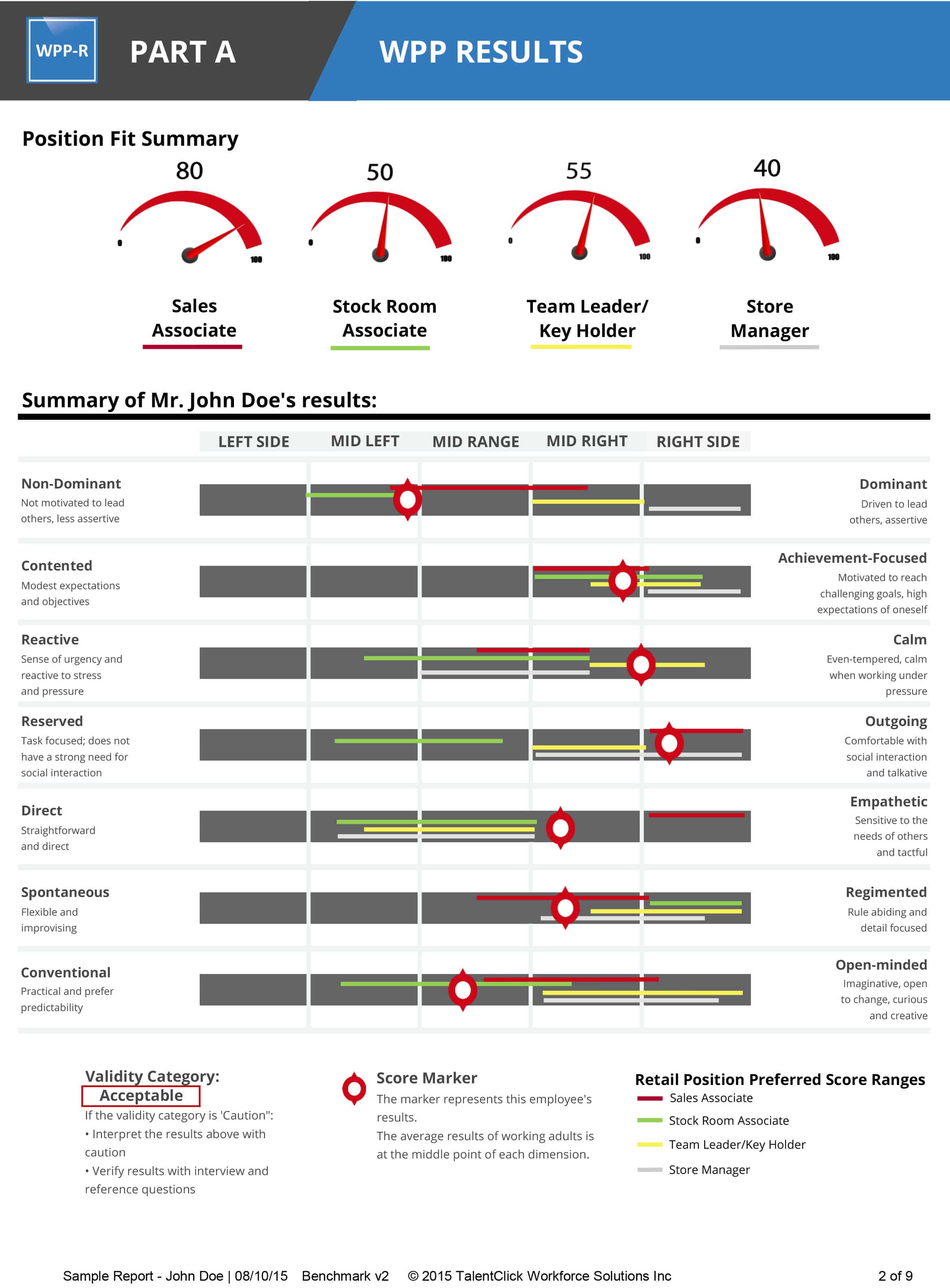 ---
TRY WPP – Retail FREE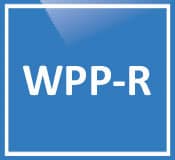 See how you can hire better with a FREE Trial of the Workstyle & Performance Profile – Retail
---
"Hiring Top Retail Employees – Top 5 Personality Traits to Look for When Screening" – download now!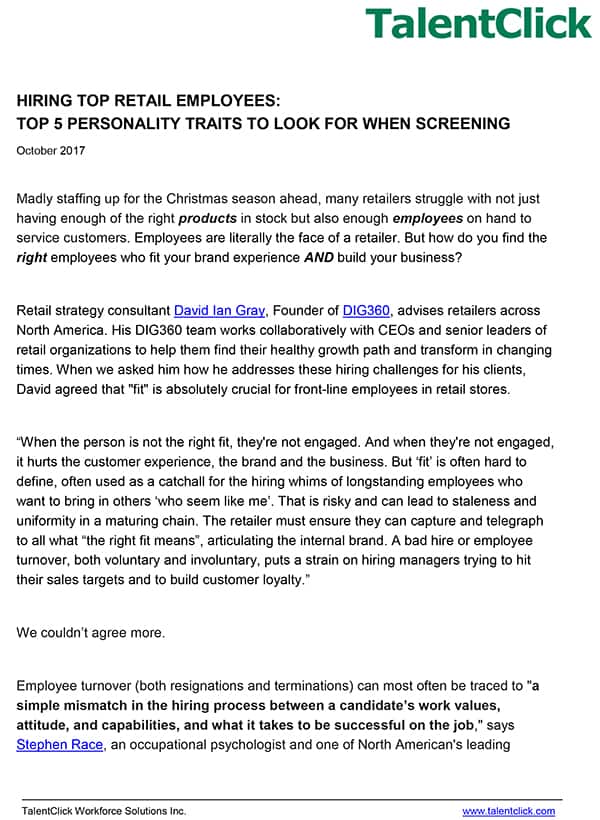 ---
TESTIMONIAL
"I love this tool. We have a high volume of applicants when hiring for peak seasons, so this saves us a great deal of time in the screening process. We were able to hire strong associates during our busy Christmas season quickly and without any issues with performance. Results from the assessments were very accurate and provided great insight. We have a lot of first time managers, and it helps them interview with better questions to dig into certain areas. My team really valued and appreciated having a tool to help them grow and gain confidence in their leadership decision making."
-Max Figueroa
Gastown Store Manager
Herschel Supply Company
www.herschelsupply.com