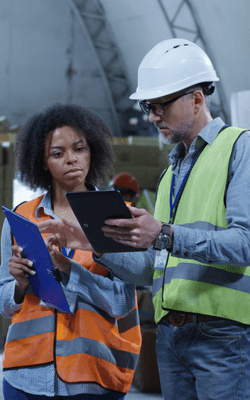 WHAT IS THE SQ-L?
Assess Safety & Risk-taking Behaviors to Develop your Safety Leaders
As a part of our 7-minute online Safety Quotient (SQ) assessment, safety leaders can learn how their own personalities impact their safety as well as how they lead others. Our SQ-L Report offers personalized self-coaching tips on their strengths and blindspots as safety leaders – and how this self-awareness can help better manage their teams.
Years of research into workplace safety have uncovered 6 personality traits that are directly correlated to safety leadership:
Resistant

Anxious

Impatient

Distractible

Impulsive

Thrill-Seeking
Foremen who scored highly Impatient had an average CREW incident rate 4X higher than those Foremen who scored highly Patient (even-tempered) – TC Research
WHY THE SQ-L?
The Benefits of Using the SQ-L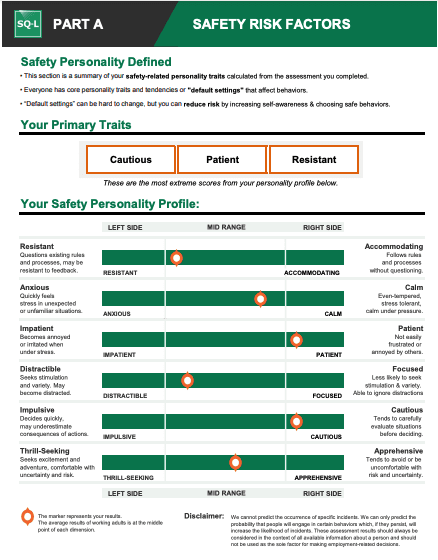 Take 7 minutes and try the SQ-L today! (Receive the Employer, Participant, and Safety Leader Reports from one survey)
Try the SQ-L
Identify safer leaders before you hire

Organizations typically use the SQ-L for pre-hiring, onboarding, employee development and data tracking, helping them build a stronger safety culture and get everyone home safe at the end of each day.

Develop Strong Safety Leaders

The SQ-L Participant Report allows safety leaders to develop a better understanding of their default personality and how it affects their workplace behavior. Participants reflect on their strengths and risk areas, with personalized self-coaching tips and development of a Safe Self Action Plan.

Safety Training & E-Learning

Add on world-class training based on the SQ-L! TalentClick offers a Managing Safety Self-Awareness (MSSA) self-guided e-learning course. This personalized and dynamic training for safety leaders helps develop self-awareness of their own risk areas to improve safety behaviors when on the job and leading others.

Data Tracking & Safety Culture Surveys

For safety insights at an organizational level, harness the power of your safety data by running SQ team reports or a Safety Culture Survey.
Learn More.
HOW IT WORKS
How TalentClick Measures Behavioral Safety Risk
1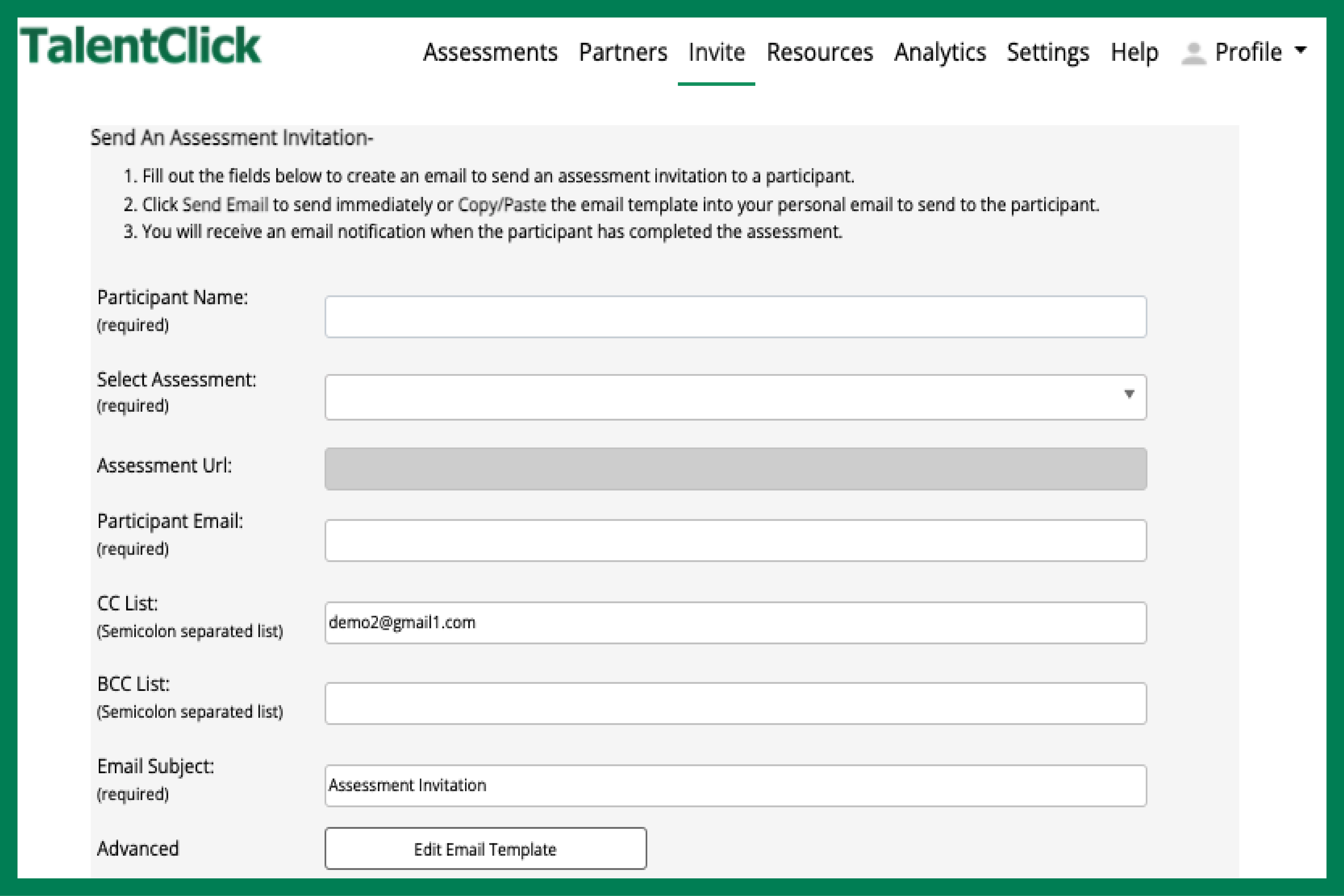 Invite Applicants
From the TalentClick Portal, auto-send or manually send the Safety Quotient link to each applicant or employee. It's easy to bulk import addresses. OR post a link on Job Portals or Careers pages.
2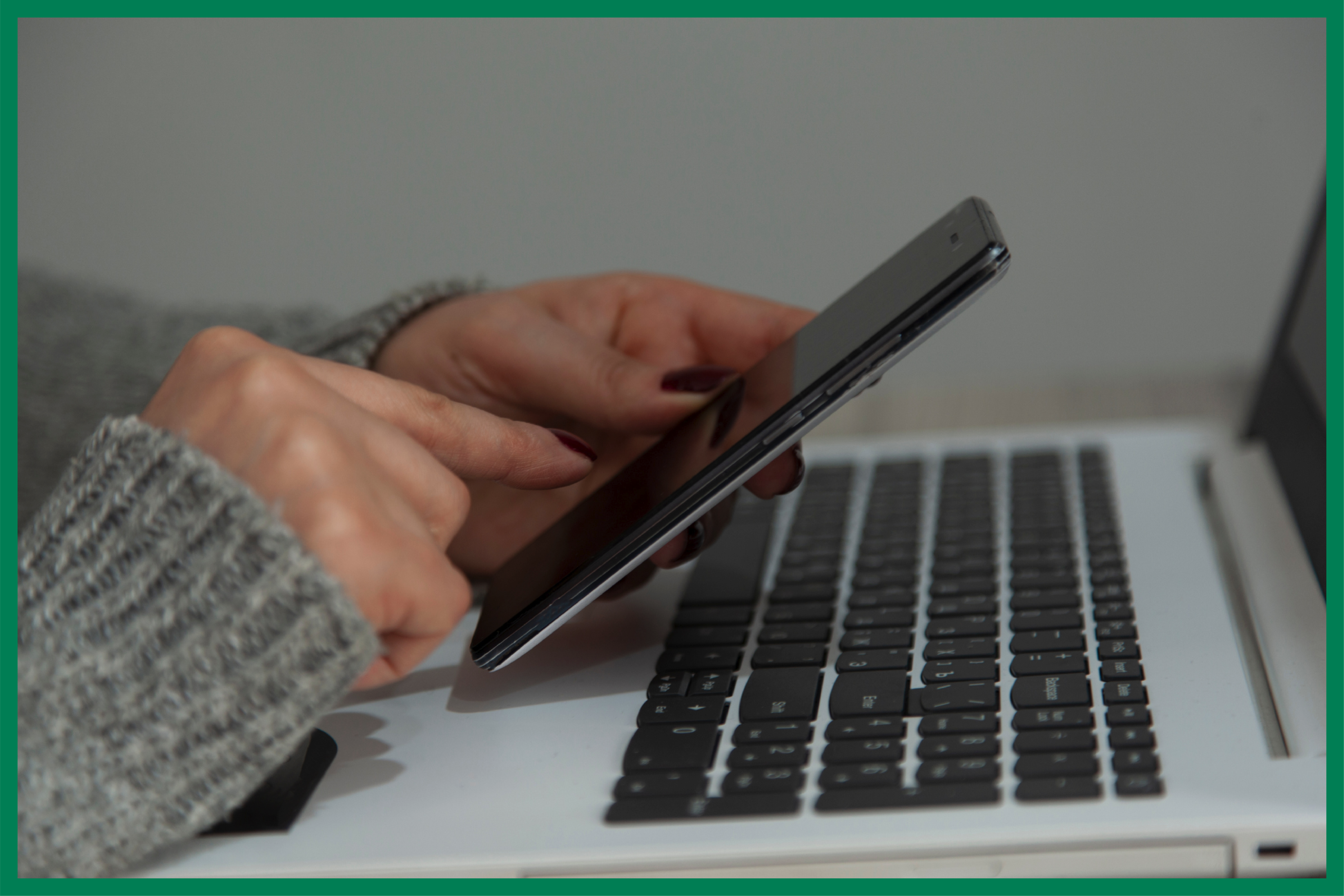 Participants Complete Assessment
7-minutes online
Multiple languages available
Non-invasive
No adverse impact
3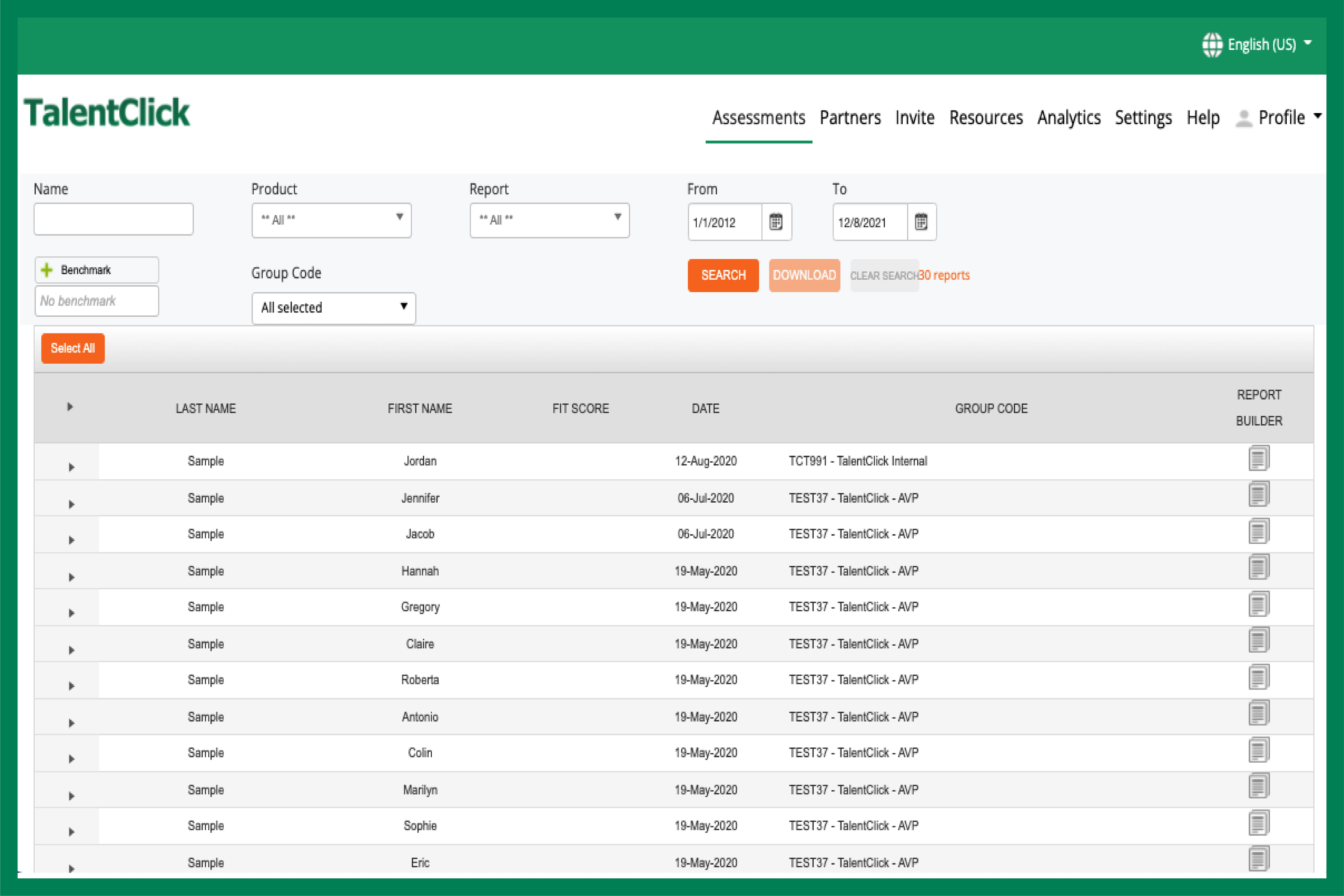 Get Results!
Reports are automatically stored in your account on our cloud-based platform. Reports can also be emailed directly to your inbox. We also offer integrations with SAP, Taleo, Workday, etc.