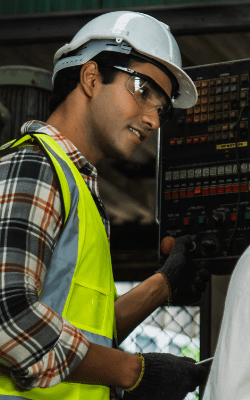 WHAT IS THE SSA?
Build and Manage Safety Self-Awareness
TalentClick brings you the only Safety Self-Awareness training program that adapts course content according to the unique personality of each participant and educates participants on how personality contributes to safety risks in the workplace. This is not a traditional technical safety course, but rather a safety awareness course for organizations looking to reduce risk and create a culture of safety excellence.
Each participant's Safety Quotient (SQ) personality assessment results are used to create a personalized, interactive course that can be delivered online through eLearning on demand, or as Train the Trainer for in-person workshops.
LEVEL 1 – For Frontline Employees
LEVEL 2 – For Supervisors & Safety Managers
In a fun and non-threatening way, participants learn about their own unique "hard wiring" and "default settings" (eg. distractible, impulsive, resistant, impatient, etc.) which lead to typical impulses and actions. Participants gain more self-awareness around their own personal safety strength and risk areas and continuously learn how to manage and develop their behaviors on an ongoing basis. These online eLearning on demand courses take about an hour to complete and provide participants with a completion certificate in Safety-Self-Awareness Training.
WHY THE SSA?
The Benefits of Safety Self-Awareness Training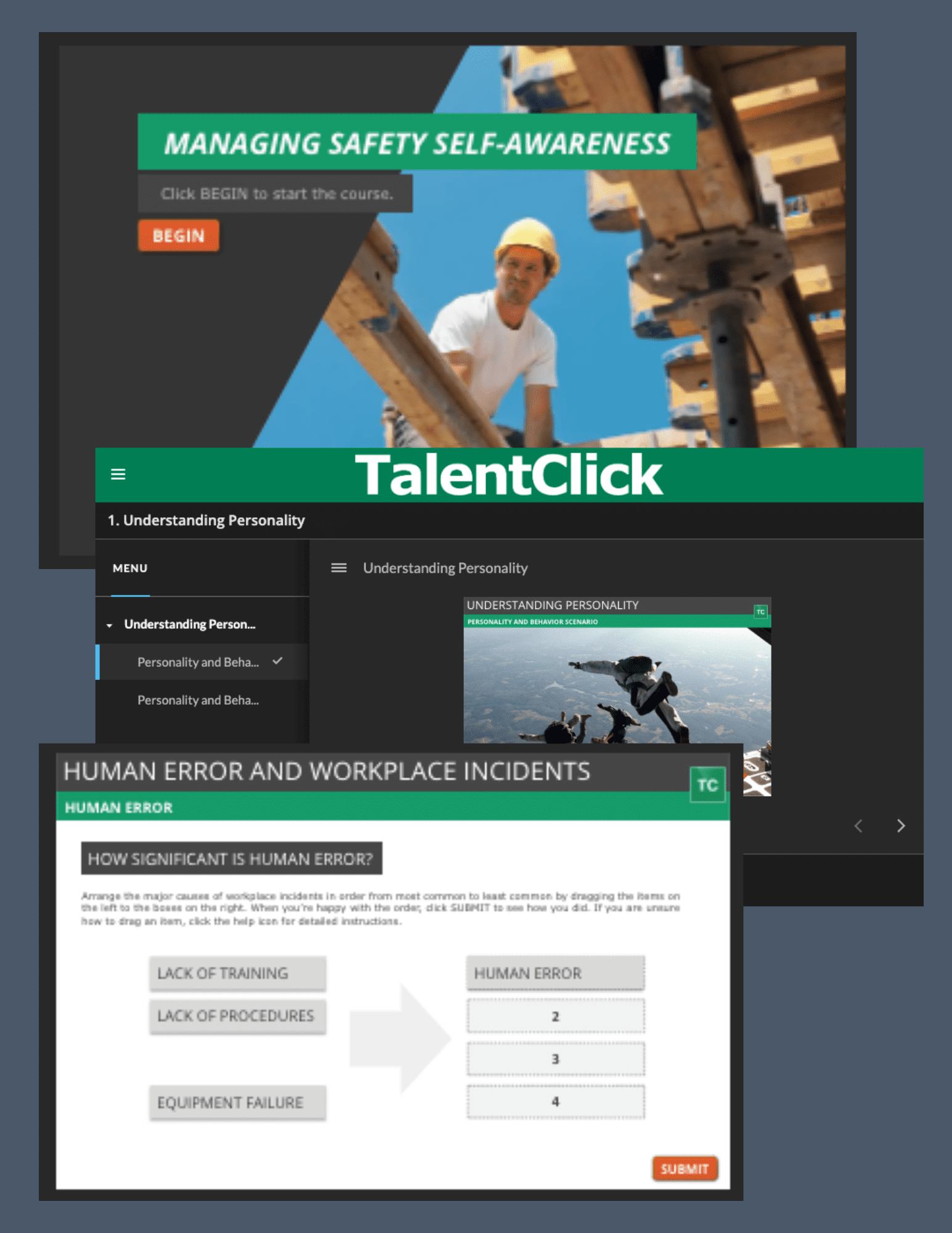 Contact us to learn more.
Book a Demo
Reduce Incidents Caused by Human Error

Studies show that up to 90% of workplace incidents are caused by human error, and progressive organizations are now looking at the human factor in the safety equation. Measure, evaluate and observe changes and improvements in your workplace's safety culture and incident rates through self-awareness in safety settings.

Infuse Safety Awareness in your Organization's Culture

Cultivate a workplace in which everyone is responsible, accountable and proactive about managing their own safety risks and those of their peers. Demonstrate the organization is progressive and caring by offering innovative training that applies not only to the workplace but to life in general.

Energy company reduced incidents within 6 months of training

Frontline workers have responded positively to training, saying it was "fun and engaging" with 84% of participants recommending the training for others. Safety Self-Awareness has increased Employee Engagement, and opened the workforce up to a better understanding of how to prevent incidents in the future! Read Customer Story.
HOW IT WORKS
How TalentClick Training Works
1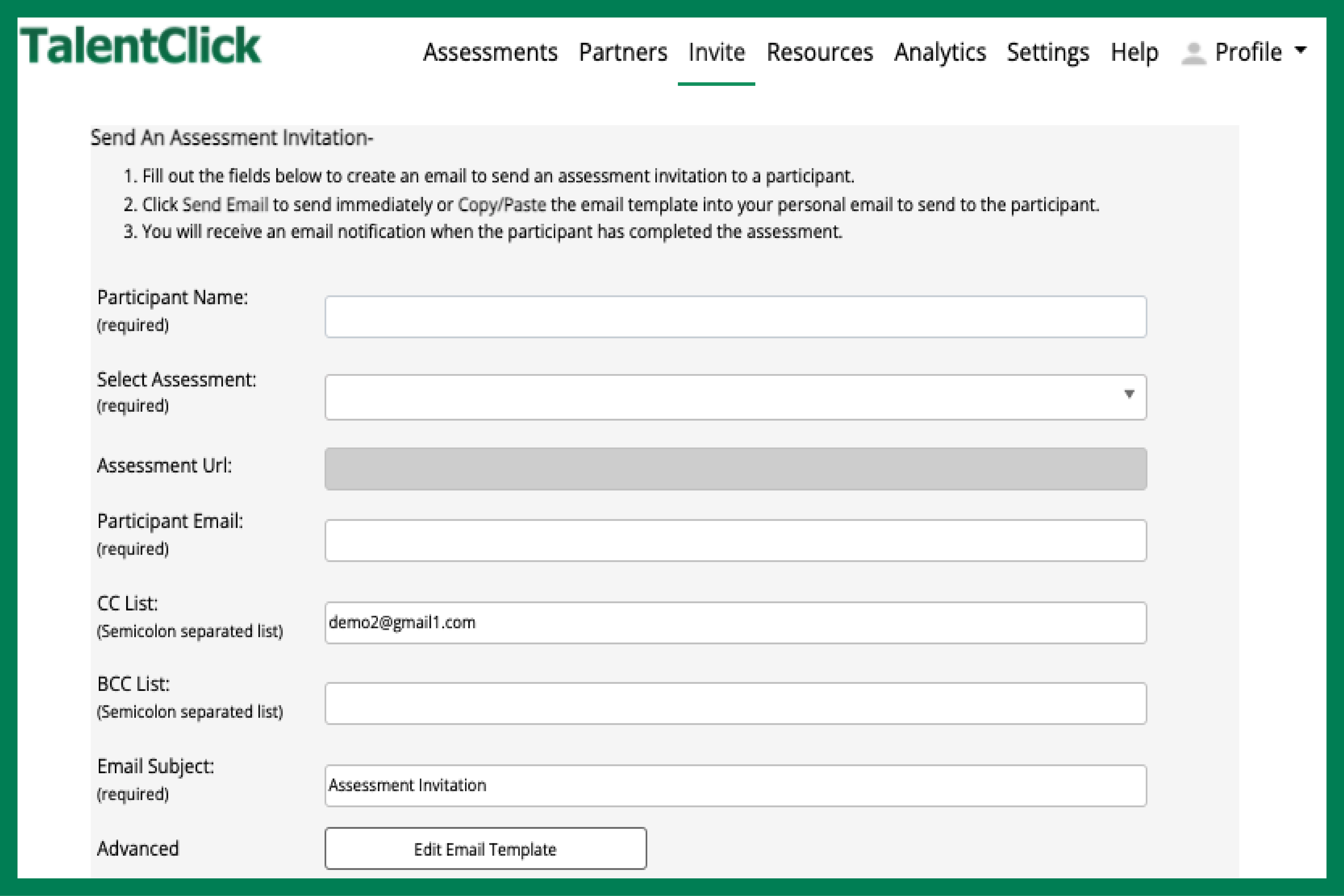 Invite Participants
Participants are sent an invitation to complete the online training. Invite all those in a safety-related role to take part (frontline to leadership).
2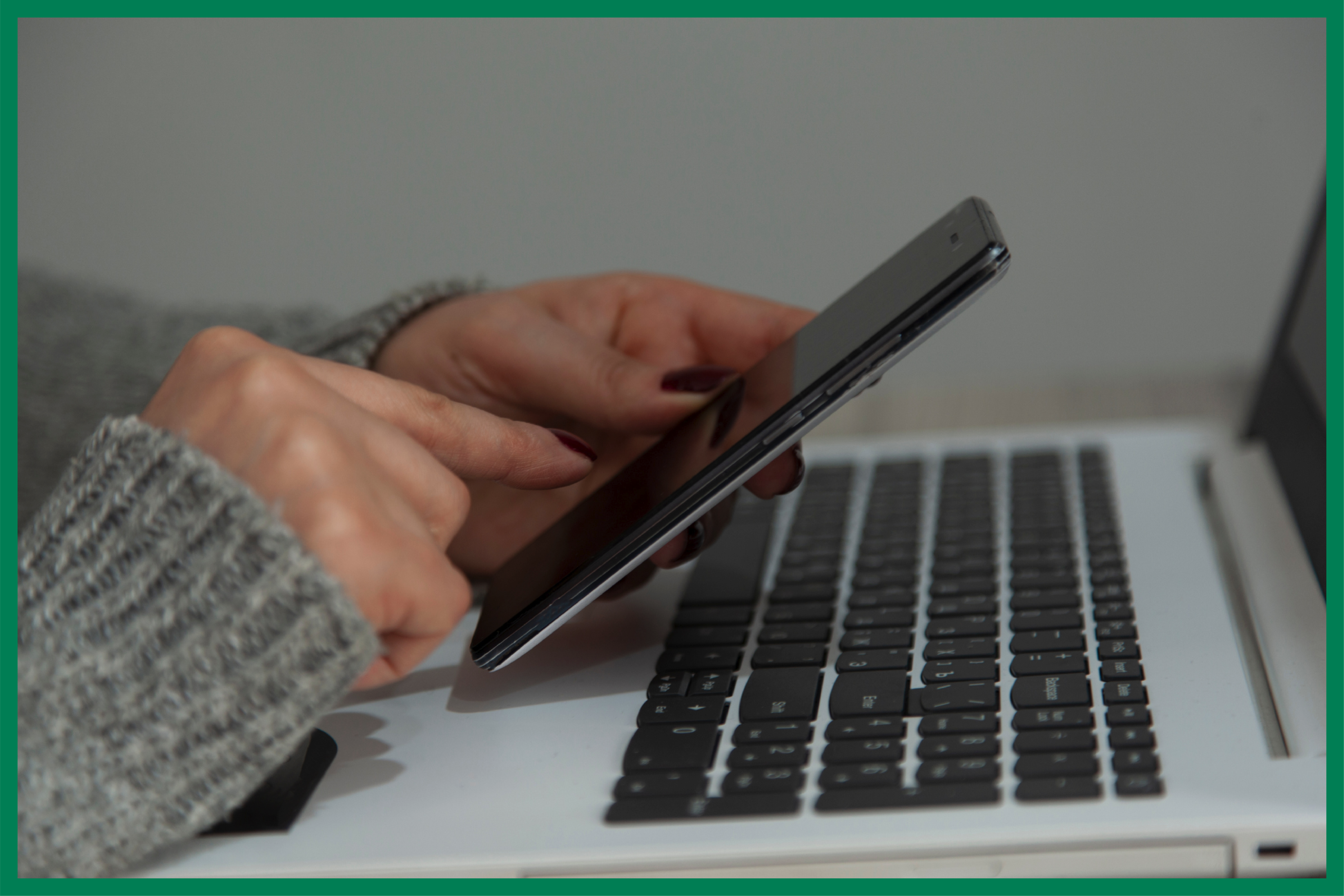 Participants Complete Survey
60 minutes
Online eLearning course
Self-Guided and Personalized
Includes quiz
3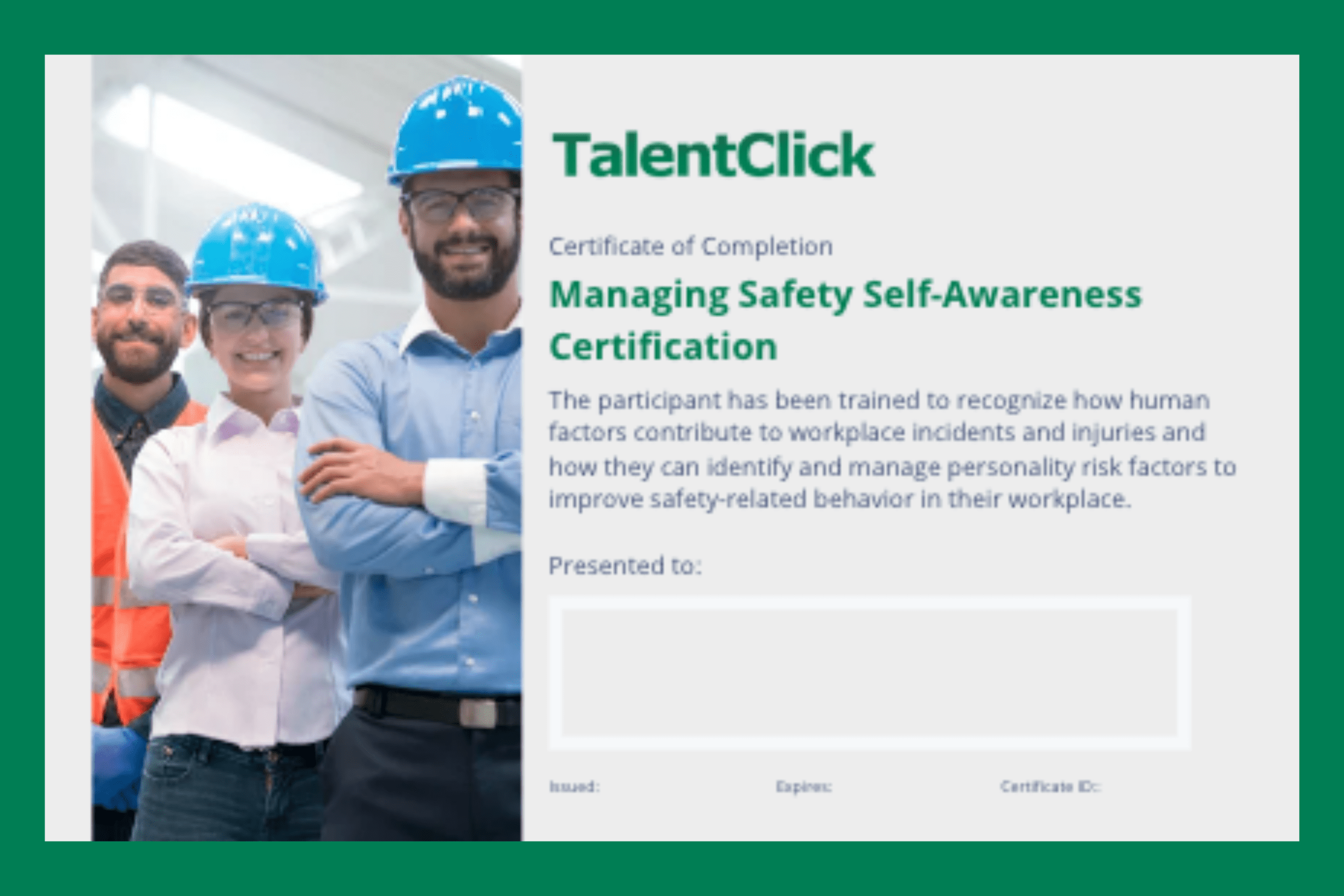 Certificate of Completion
Participants receive a certificate upon completion. TalentClick will provide progress reports on the number of workers who have completed their training.