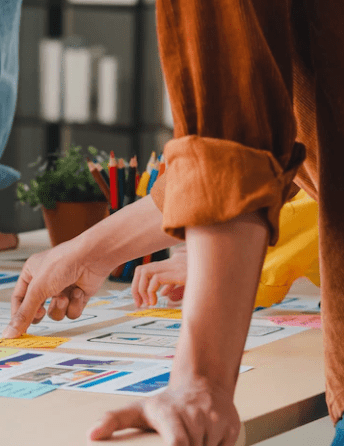 WHAT IS THE AVP?
Our Core Bundle: Identify Top Performers with Personality Insights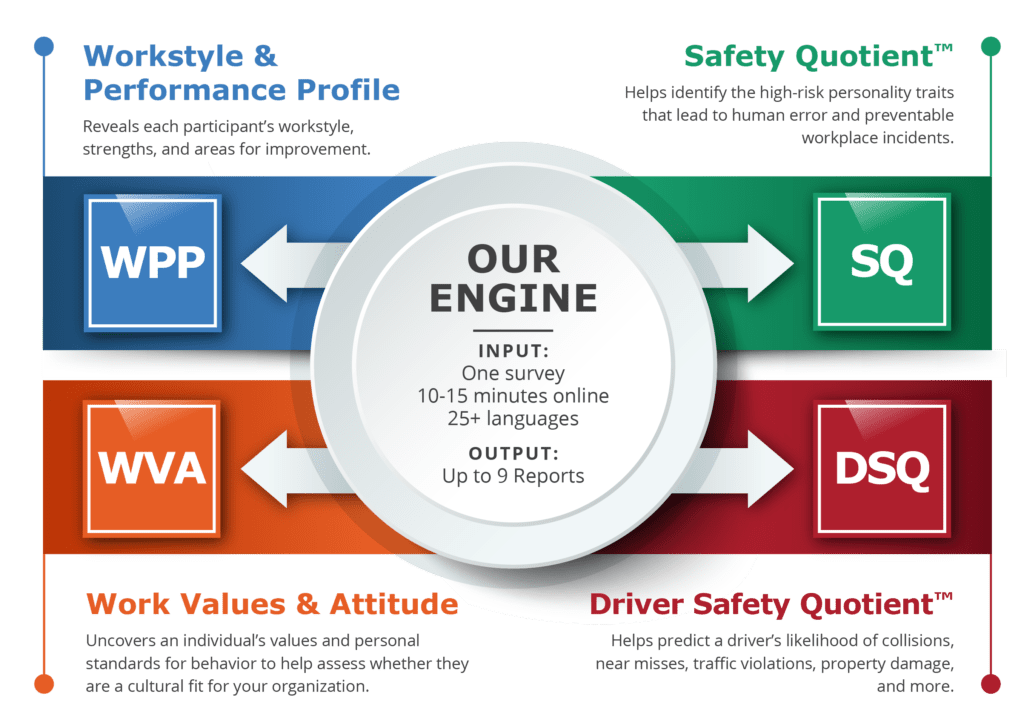 The AVP (Attitude-Values-Personality) is our core assessment solution package. We've bundled our 4 most popular behavioral assessments into one 10-15 minute survey:
Employer and Participant Reports are included.
The AVP solution helps to identify the personality traits, soft skills and "default settings" which are correlated with successful workplace performance.
WHY THE AVP?
Predict Strengths & Risks of Worker On-The-Job Behavior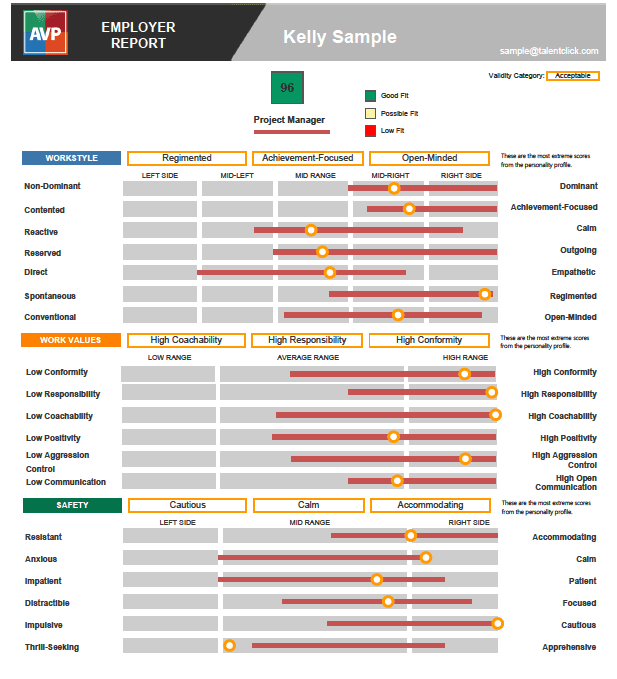 Take 10-15 minutes and try the AVP today!
Try the AVP
Actionable Insights

TalentClick's Attitude, Values, Personality profile provides easy-to-interpret insights and support for hiring and developing top performers

Quickly Assess Job Fit

Color-coded Fit Scores offer a quick look into how well-suited a candidate is to the role

Top Performer Benchmarks

Compare a participant's personality traits to top performer data for the job. See where their strengths align with the role, and where there may be potential risks

Behavioral Interview Questions

Suggested questions help you to probe deeper into a candidate's personality traits and how they may fit the job

Personalized Management Considerations

Train and develop your workers by using personality insights to get the best performance from a worker, and mitigate possible risks on a personal level
HOW IT WORKS
How TalentClick Measures Attitude, Values, and Personality
1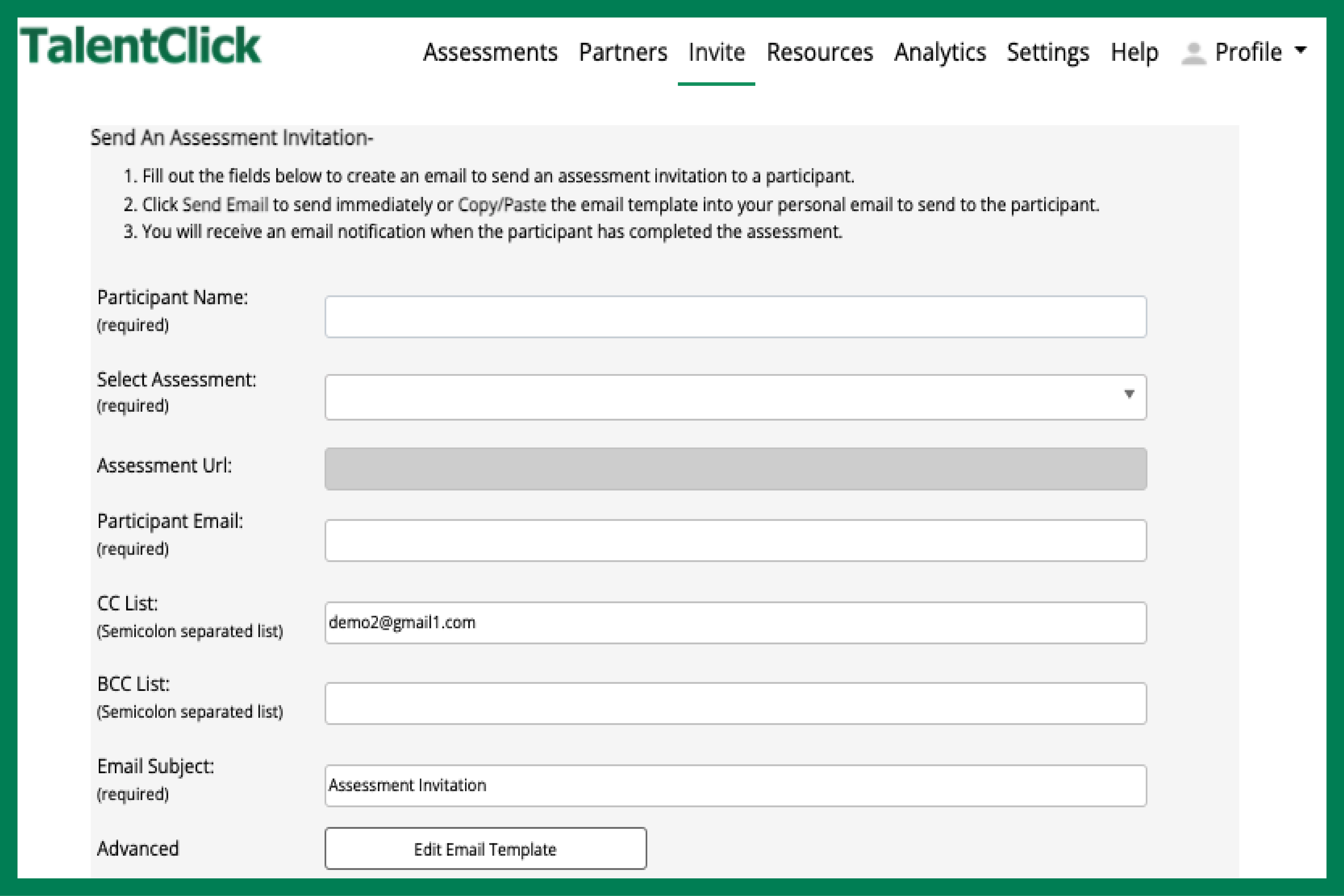 Invite Applicants
From the TalentClick Portal, auto-send or manually send the assessment link to each applicant or employee. It's easy to bulk import addresses OR post a link on Job Portals or your Careers page.
2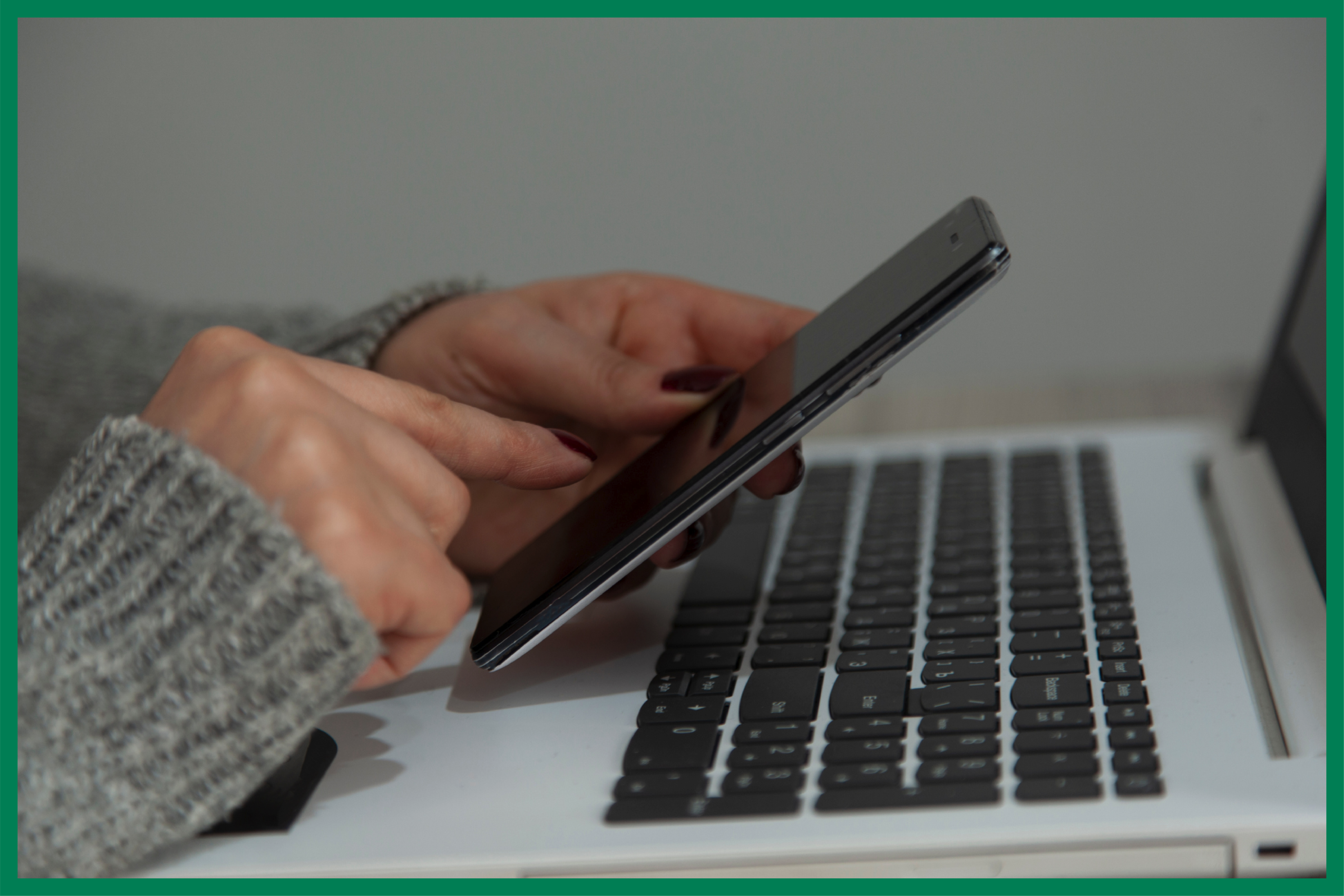 Participants Complete Assessment
10-15 minutes online
Over 25 languages available
Basic reading level
Non-invasive
No adverse impact
3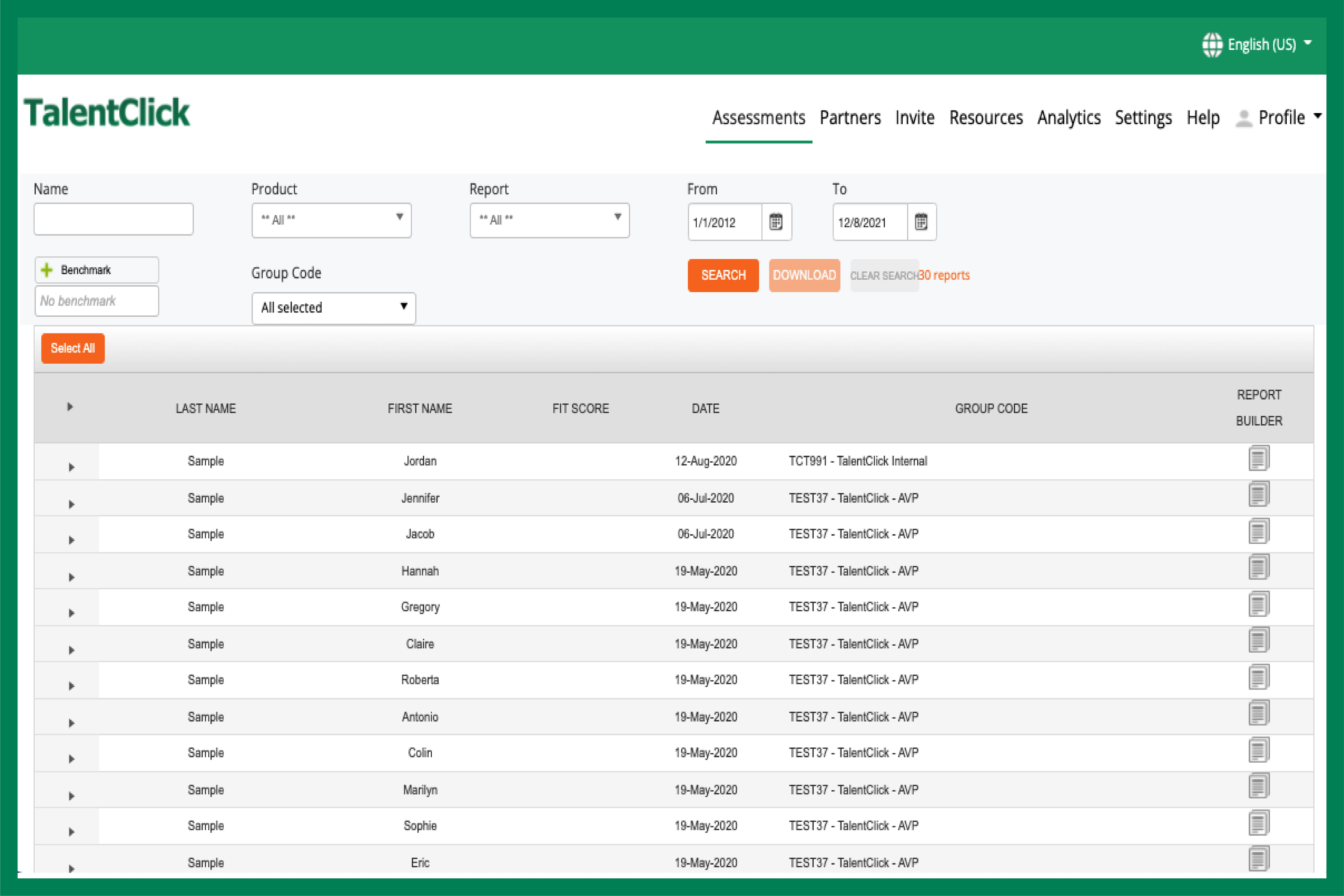 Get Results!
Reports are automatically stored in your account on our cloud-based platform. Reports can also be emailed directly to your inbox. Or integrate with your ATS or HRIS like SAP, Taleo and Workday.