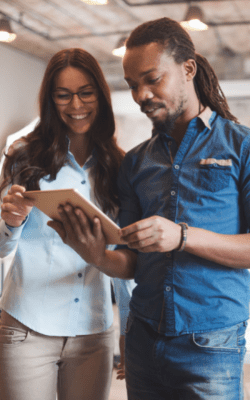 WHAT IS THE CQ?
Evaluate Cognitive Ability to Solve Work-Related Problems
Designed for frontline, entry-level workers, the Cognitive Quotient assesses three aspects of cognitive capacity:
Language Comprehension – Measures English language skills through word meanings and relationships
Numerical Skills – Measures the ability to correctly perform calculations using addition, subtraction, multiplication, and division
Spatial/Mechanical Skills – Measures problem-solving skills, pattern recognition and the manipulation of 2D & 3D objects
The assessment takes approximately 25-30 minutes. Once completed, a report is automatically generated that contains insight into a candidate's strengths, feedback on areas for development, training tips, and suggested interview questions.
WHY THE CQ?
The Benefits of Assessing Cognitive Ability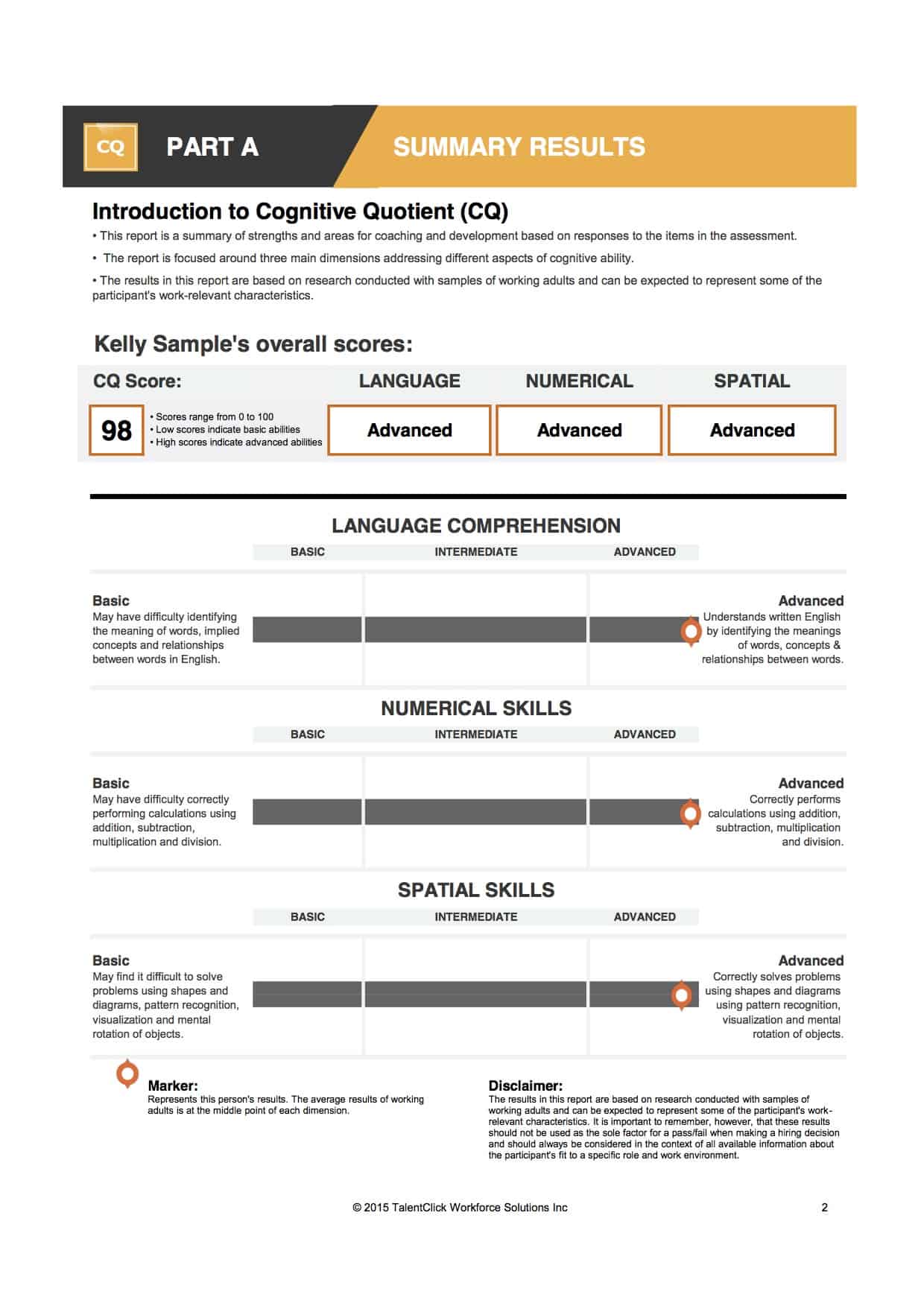 Take 25-30 minutes and try the CQ today! (Receive the Employer Report directly to your inbox!)
Try the CQ
Save time predicting on-the-job success of frontline workers

Designed for testing frontline workers, the CQ is a reliable tool for predicting job performance. The Cognitive Quotient is trusted by industries, including Transportation, Construction, Manufacturing, Natural Resources, and more.

Spatial/Mechanical Skills Predict Productivity & Quality of Hire

In a 6-month data analysis for a manufacturing organization, Spatial/Mechanical Skills were the best predictor of performance. High scores on Spatial Ability were correlated with high ratings on productivity and quality. Low scores were more likely to result in corrective actions and terminations. Download Data Analysis

Match an individual's abilities to relevant job tasks

Assign work to team members based on their cognitive strengths. Use the Employer Reports for insight into the individual's strengths and areas for development, personalized training tips, and suggested interview questions.
HOW IT WORKS
How TalentClick Measures Cognitive Ability
1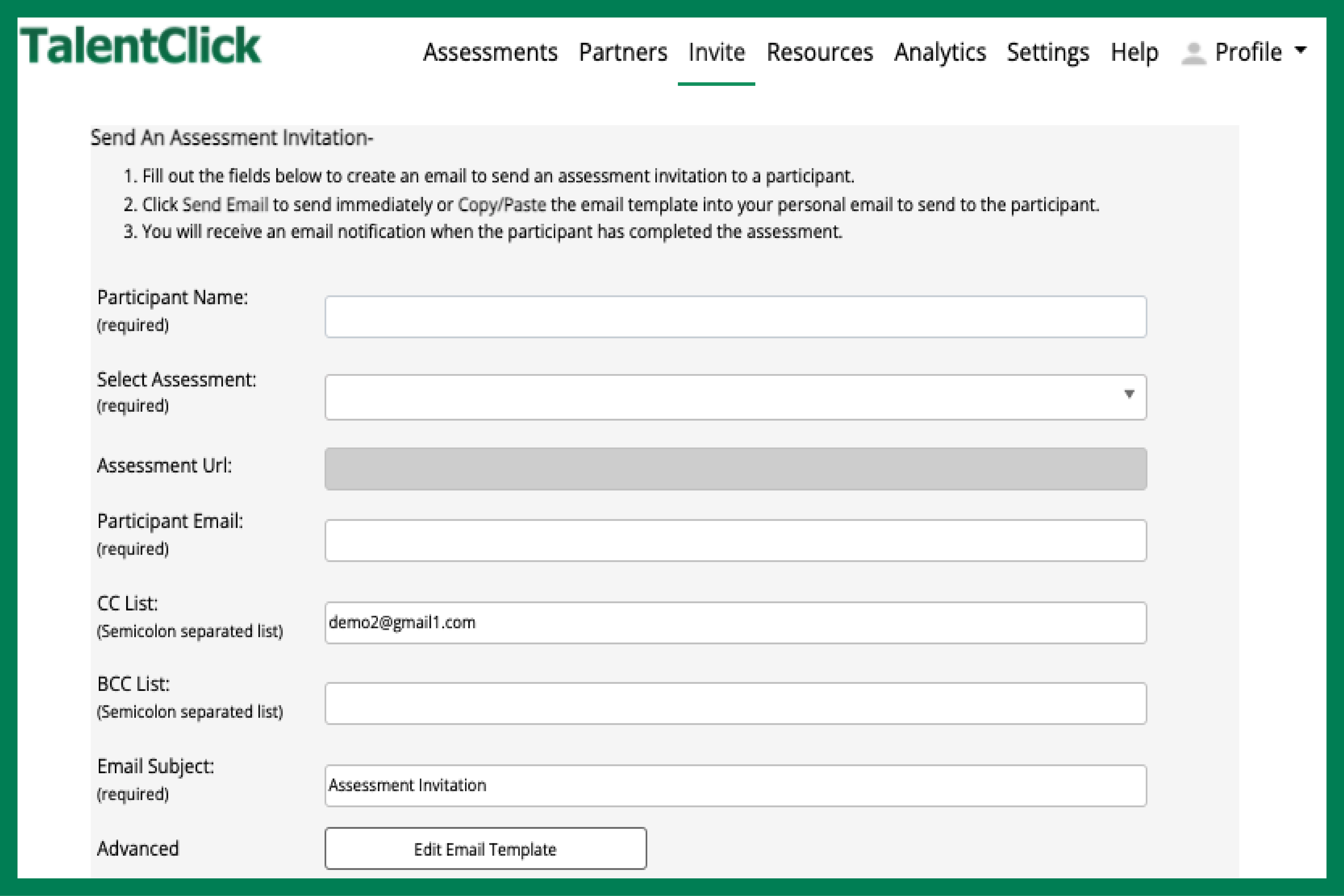 Invite Applicants
From the TalentClick Portal, auto-send or manually send the Cognitive Quotient assessment link to each applicant or employee. It's easy to bulk import addresses. OR post a link on Job Portals or your Careers page.
2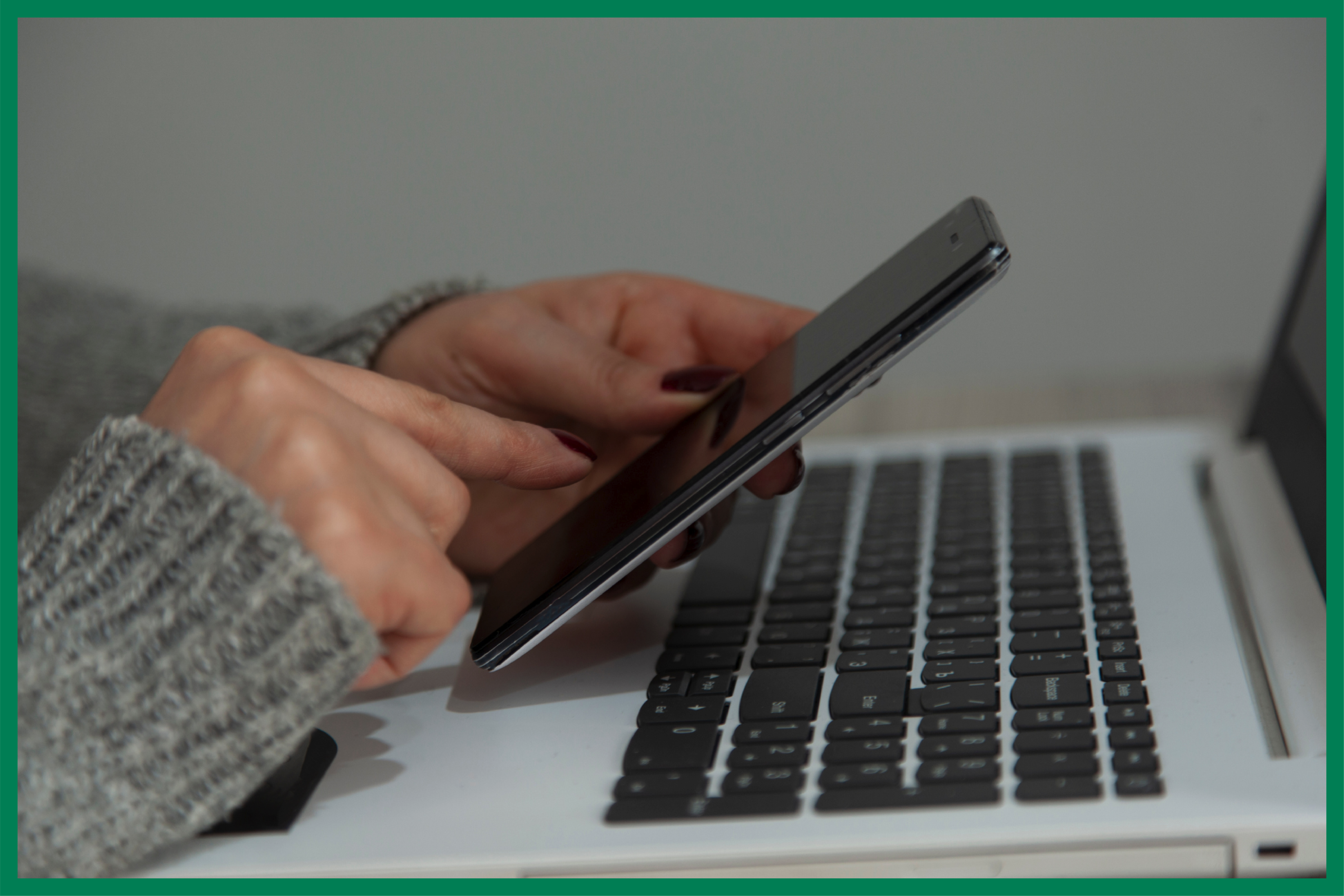 Participants Complete Assessment
25-30 minutes online
Recommend completing on a desktop
Multiple languages available
Non-invasive
No adverse impact
3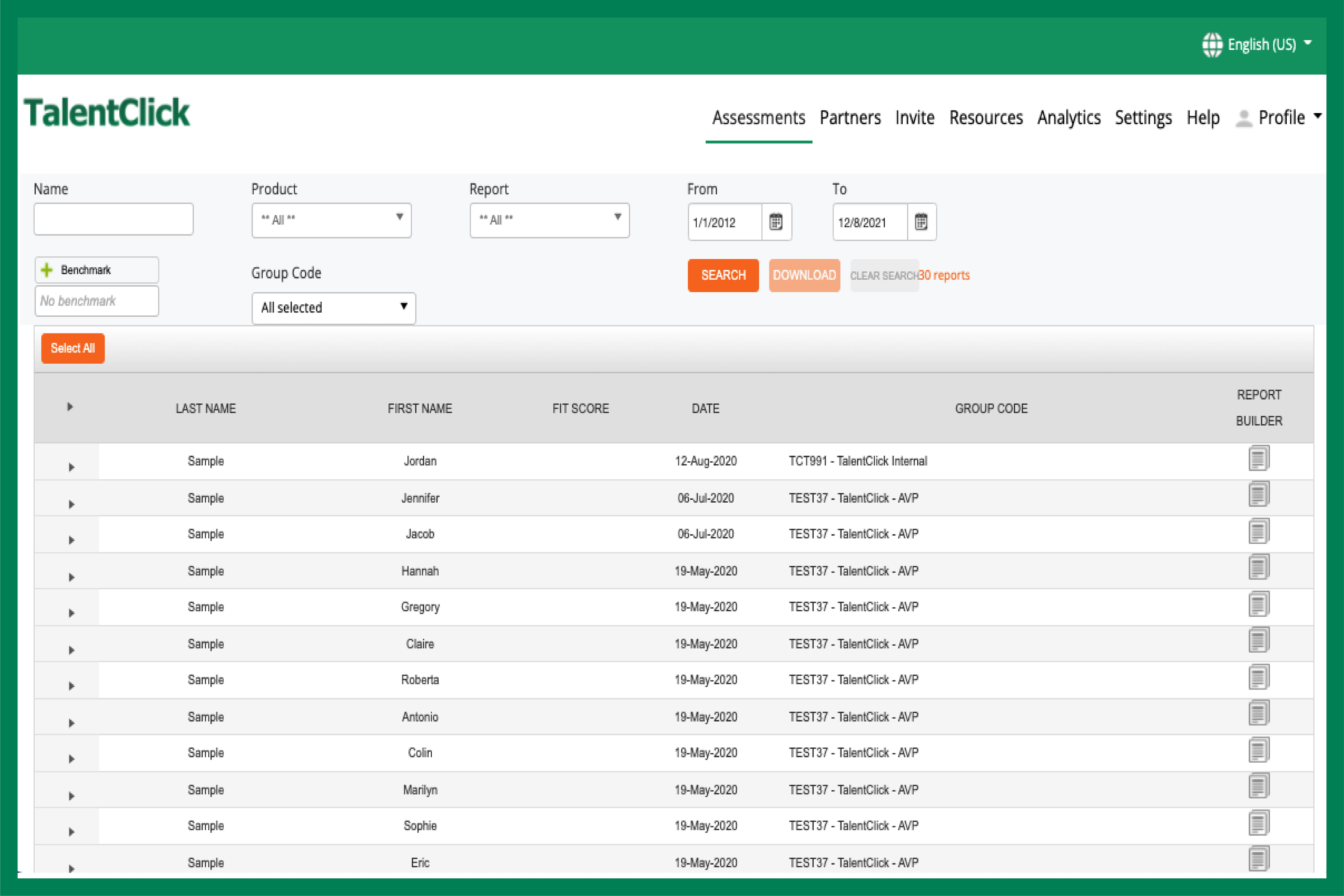 Get Results!
Reports are automatically stored in your account on our cloud-based platform. Reports can also be emailed directly to your inbox. Or integrate with your ATS or HRIS like SAP, Taleo or Workday