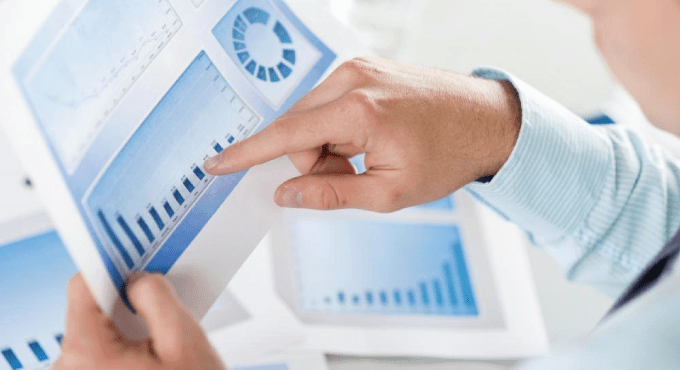 We are living during data's golden era. Digital technology and more sophisticated analytics have transformed how every industry does business, tracks success and sets goals. While collecting the data has become the easy part, it's what you do with your safety data that can shape your entire organization, especially from a safety perspective. This wealth of data can be priceless insight for guiding your safety culture but only if you're using it effectively. How are you using your safety data?
With digital storage seemingly limitless, you probably wouldn't be surprised to find out that many companies have gigabytes and gigabytes of safety data catalogued away. What you would find surprising is how little of that valuable insight is actually being fully utilized. It's like fishing for oysters and not knowing how to check for pearls.
The Benefit for Safety Data and Leading Indicators
When collected, safety data falls into two categories: Leading and Lagging metrics. Leading metrics tend to showcase conditions and behaviours that might be direct or indirect precursors of an accident, while lagging metrics are historic in nature and record statistics, kind of like a safety scoreboard. Lagging indicators are often the type of safety data most acted upon but they do little to prevent accidents. The powerful results come from utilizing data that provides the leading indicators.
The results come from taking leading indicators (such as worksite safety observations) and combining your safety data with a diversity of observers and a thorough analysis of the data to create strong action plans. This proactive process has been proven to reduce injuries and incidents.
Maximizing Your Safety Data
As your safety data is collected, you must have a plan in place to utilize the information. Simply observing and correcting is a Band-Aid solution that doesn't address the root of the problem. Leading indicators attempt to identify the root by getting trendy.
We're not talking fashion here. We're talking about trends in your safety data that can help you identify and prioritize safety problems, establish goals and objectives, select strategies and countermeasures and develop action plans. Those things are all vitally important to your organization's success and maximizing your safety data can help you identify issues before they become incidents.
The data collected from jobsite observations, safety audits, employee feedback and training sessions is not just a bunch of archived documents for the HR office. With dedicated analysis it can be like looking into your organization's health and safety crystal ball.
Communicating Your Safety Data Is Just As Important As Collecting It
Collecting and acting on your safety data isn't enough to maximize its potential impact. Key findings and resolutions must be communicated with all staff. Knowledge is power and empowering your workforce with important safety feedback is crucial to building a strong safety culture. This way they understand their efforts are being heard and acted upon and that they are involved in the solution.
Data is constantly being collected and updated all around us. Some of it is result-based (lagging) and some of it is trend-based (leading) and the quantity of data available is impressive. Yet, it's all just a waste of time if the information isn't properly analyzed and acted upon. Remember, your safety data is the key to unlocking the information that can help guide your organization's future success.