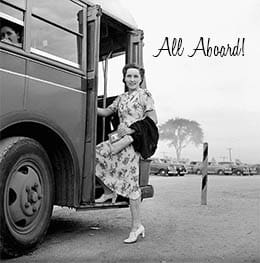 After spending lots of time and resources on the hiring process, many companies then make the big mistake of neglecting their onboarding process. Accepting the offer to join a company is a big decision for any new employee and the first 3 to 6 months are the most critical for new hire success. This is when employees feel overwhelmed, unsuccessful and often question their decision to make the move to the new company. During this timeframe they may also be receiving alternative job offers, as well as a counter offer from a previous employer. That's why it is so important to reinforce the reasons your new employee chose the position.
What is Onboarding?
Onboarding goes beyond New Employee Orientation, it is the process of assimilating new employees into the workplace and providing the knowledge and tools for them to achieve success early on in their new jobs. It is the bridge between selection and productivity, encompassing activities from pre-arrival through to the end of their first year.
Most companies don't have an onboarding program. They give their employees a desk, computer and phone, a quick overview of how to do the job, an employee manual and then to just come to them with any questions. Often times when the new employee does ask for assistance everyone is too busy to give them the help they need. There are many reasons why a company might not have an onboarding program, normally it's due to either a lack of time, lack of leadership or lack of knowledgeable employees who have the ability to train.
However, continuing to neglect this important process can be an extremely costly trap.
Why is Onboarding important?
"New employees who went through a structured onboarding program were 58% more likely to be with the organization after three years." – The Wynhurst Group
A comprehensive onboarding process helps new employees to gain confidence and become productive quickly. It is your opportunity as an employer to set goals and expectations, train and develop, and introduce your new employees to the people and resources that affect their role. It improves overall engagement, performance and retention
Onboarding best practices:
Onboarding produces the greatest return on investment when it is intentional, collaborative and managed over the span of the first year as your new employee evolves in the job. There are many methods to bring employees on board. Choose the techniques and tools best suited for the situation and create some of your own.
View onboarding as a partnership between you, your new employee, a Human Resources professional, and various subject matter experts
Begin with the acceptance of the job offer and continue through the first year of employment
Give top priority to ongoing, open communication and feedback
Provide various opportunities for your new employee to identify and integrate with their peer group
Match your new employee with an experienced colleague ("buddy") to help them understand the workings of the organization
Enable your new employee to meet people from other departments that interface with their position
Encourage exploration of and participation in the organization's social activities and community groups
 TalentClick and The Headhunters  have created a comprehensive employer's guide to onboarding – "Onboarding – Preparing for a New Employee". It includes the onboarding checklist, templates for welcome letters, performance reviews and employee questionnaires. To receive your free copy, email connect@talentclick.com