Book a Guided Demonstration Today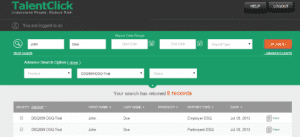 Unlock the full potential of this great new tool with a guided demonstration from your dedicated Account Representative. Even if you've already used the tool, feel free to use this as an opportunity to get your questions answered or to share your valued feedback!
Included in Your Guided Demonstration
Your 10-15 minute guided demonstration will cover the following topics:
Search by Date Range, Group, Name, and Product
Viewing Reports Online
Download Individual and Group Reports
Multi-Level User Access
Questions & Feedback
Please leave your name and contact details and we will contact you within 1 business day.