Start Your Leadership Profile Plus (LP+) Free Trial!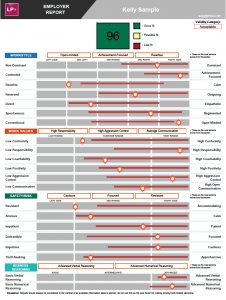 This trial will take 25-35 minutes, and does not include the business reasoning component of the Leadership Profile. Please see this Sample Report to see how business reasoning will be presented in a full LP+ Report.
Employers in over 100 countries use our behavioral assessments to hire and train top performers. Try it for yourself!
Fast, easy, mobile-friendly, available 24/7
Better insights for building better teams
Interview questions to help assess leadership potential
Personalized employee development and coaching tips