Start Your Attitude-Values-Personality (AVP) Healthcare Free Trial!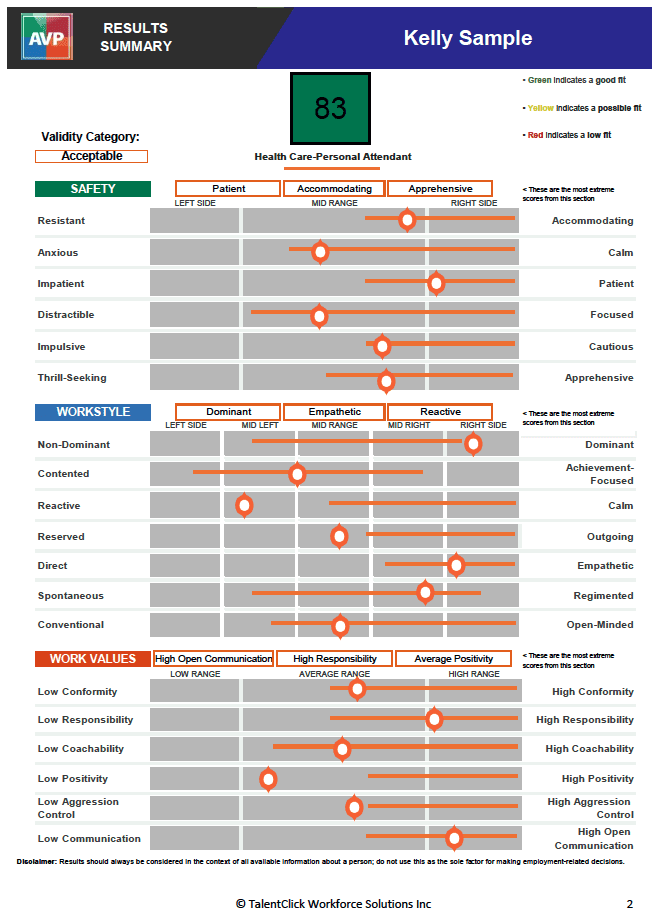 This healthcare report will display your results with the Healthcare Personal Attendent benchmark and job fit score. Complete the assessment in 10-15 minutes and see your results in your inbox!
Join employers in over 100 countries who use our behavioral assessments to hire and train top performers. See for yourself why!
Fast, easy, mobile-friendly, available 24/7, and affordable
Get better insights for building better teams
See who is 5x more likely to be a top performer
See who has a 30% higher probability of bad attitude