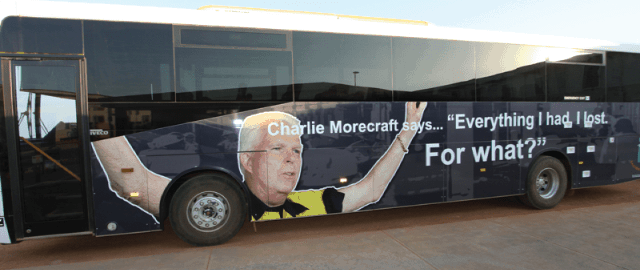 Building Awareness of Personality Safety Risks
Charlie Morecraft, world renowned motivational safety speaker, has partnered with TalentClick to help drive awareness of personality safety risks within individual workers around the world. As a professional speaker, Charlie has the unique opportunity to share his story directly with front line workers in companies everywhere. In addition to learning an emotional cautionary tale, viewers can find out their own safety-related personality by taking the Safety Quotient™ Personality Risk Assessment at www.talentclick.com and getting a free SafeSelf Personal Action Plan workbook.
A Cautionary Tale
For those unfamiliar with his story, Charlie was a self-described "Rule-Resistant" employee that felt strongly that corporate safety rules and processes conflicted directly with meeting his productivity goals while working on an Exxon oil rig. Tragically, his attitude towards safety resulted in him committing unsafe acts, one in which cost him personally in causing a devastating, life-threatening injury.
Instead of reacting negatively to this incident, Charlie has taken it as a catalyst for preventing a similar incident from happening in workplaces large and small. His passion and dedication has worked to the benefit of thousands of workers throughout the years and has no doubt saved countless lives, limbs, and jobs.
Everyone Deserves a Future
To learn more about Charlie Morecraft and his suite of educational videos, visit www.charliemorecraft.com.