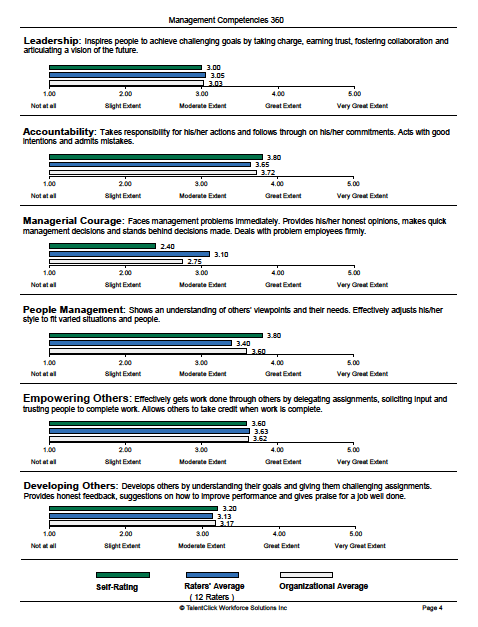 Learn More About the 360 Degree Review
The 360 Degree Review (360) is a professional feedback process where an employee receives confidential, anonymous feedback from the people who work around them. Assessments are typically completed by the employee's manager, peers and direct reports, as well as by the employee.
Participants take 12-15 minutes to complete the survey. The compiled report offers a full circle view of the employee in the following areas:
Leadership
Accountability
Change Management
and more!