WHAT IS THE CQ?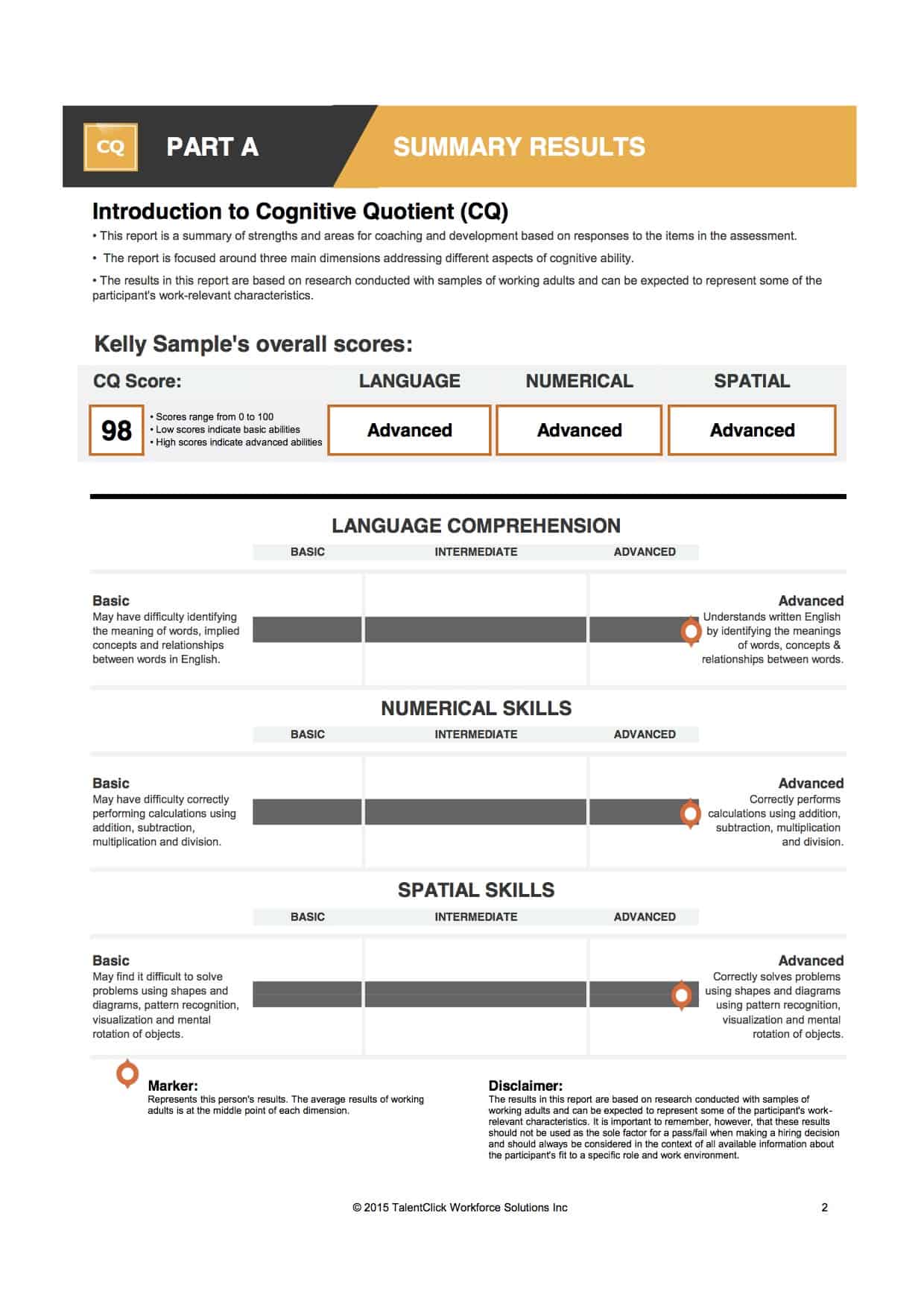 The Cognitive Quotient (CQ) is designed to help employers make stronger hiring decisions, and avoid high-turnover rates and workplace incidents.
The CQ evaluates a participant's ability to solve work-related problems using the following:
Language Comprehension – Measures English language skills through word meanings and relationships
Numerical Skills – Measures the ability to correctly perform calculations using addition, subtraction, multiplication and division
Spatial Skills – Measures problem-solving skills, pattern recognition and the manipulation of 2D & 3D objects
Once completed, a report is automatically generated that contains insight into a candidate's strengths, feedback on areas for development, training tips and suggested interview questions.
BENEFITS OF USING THE CQ?
With CQ integrated into your hiring and training operations you can:
Identify the unique training needs of potential hires and current employees
Match an individual's abilities to relevant job tasks
Speed up the interview process with personalized interview questions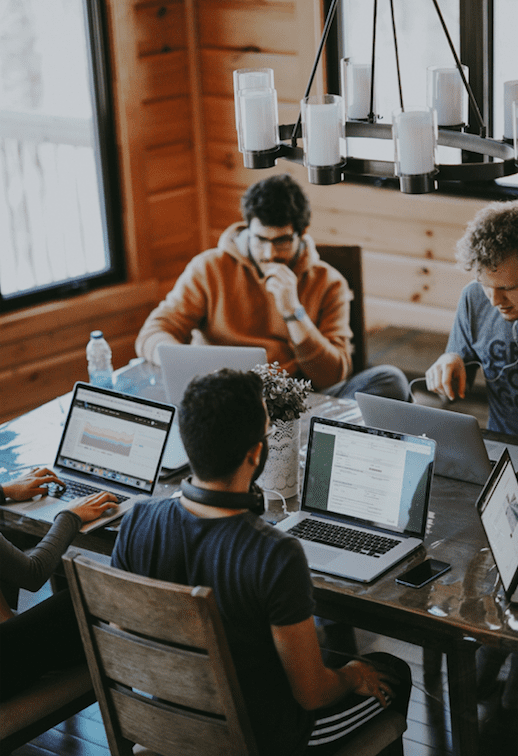 The assessment can be taken online anywhere participants have internet access (eg. at home, at work, on client premises) on either a computer or mobile device via a web browser.
The assessment takes approximately 25-30 minutes to complete but there is no time limit. Participants are instructed to answer assessment questions by following their first impression rather than thinking too much about how to answer.
Responses are automatically processed by TalentClick and a PDF report is generated then emailed to specified parties within 1 hour of survey completion. Reports can also be accessed by logging into our TalentClick assessment portal, using your own unique username and password.