Wednesday, November 20, 2013, 10-10:30AM PST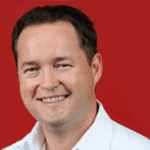 Webinar Description
Join Greg Ford, safety expert in psychometric testing, as he outlines an innovative new way to reduce risk of incidents on industrial job sites by focusing on personality. This 25 minute presentation covers topics based on decades of research and the theory that human error can be prevented through understanding and building self-awareness. Pre-register today and reserve your seat to learn:
Real Consequences of Workplace Incidents
How Human Error Causes Incidents
Why Personality Risk Assessments Work
How to Prevent Incidents by Understanding
For a chance to have your risk reduction questions addressed by Greg live in this webinar, please send them to us via our contact page and he will do his best to answer them in the time allotted.
Who Should Attend
This webinar is ideal for leaders in industrial companies that manage people in safety sensitive roles. Those who will get the most value out of the session will be seeking new ways to reduce the business impact of safety-related incidents on their bottom line.
Join Us for this Complimentary Webinar