Wednesday, April 10, 2013, 10-10:30am (PST)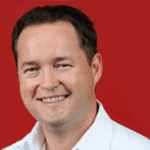 Event Description
Join TalentClick's CEO, Greg Ford, as he demonstrates how industrial companies reduce risk of workplace incidents using the Safety Quotient (SQ), An often overlooked third pillar of safety, the SQ helps identify the "Higher-Risk" impulses current and potential future employees may have, thereby reducing the chances of dangerous and costly incidents and injuries on the job site.
In this 30 minute presentation we will cover:
The Business Impact of Workplace Incidents
An Introduction to the Safety Quotient (SQ)
Who's Using the SQ
Using SQ Results to Make Your Workplace Safer
To be part of the discussion, please send your questions to us via Twitter (@TC4Safety) or email at connect@talentclick.com and we'll answer as many as we can in the time allotted.
Who Should Attend
This webinar is ideal for Executives, Directors, or Managers in charge of Safety, Operations, and Human Resources of companies within the industrial sector; primarily those that hold Safety as a core value and are seeking new ways to improve their safety records, reduce risk, and save money.
Join Us for this Complimentary Webinar