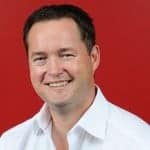 Event Name: Help Your Clients Reduce Risk with the SQ
Date: May 29, 2013
Time: 10:00am – 10:30am PST
Hosted by: Greg Ford, CEO, TalentClick
Event Description
As a valued TalentClick Partner we want you to be successful. Join Greg Ford, TalentClick's Co-Founder and CEO, as he shares some practical tips for helping industrial companies reduce risk of workplace injuries, equipment damage, and higher insurance premiums with the Safety Quotient (SQ) behavioral assessment.
In this free 30 minute webinar we will cover:
How Workplace Safety is linked to Human Error
Key Benefits of the Safety Quotient (SQ) Behavioral Assessment for organizations
Research and Case Studies
How to Identify Needs and Opportunity
Using the Safety Quotient (SQ) to help you make money and look good in your clients' eyes
Who Should Attend
This webinar is ideal for sales people, consultants, and practitioners who have customers within the industrial sector. Customers are usually large employers who have Safety as a core value and are looking for new ways to improve their safety outcomes, reduce risk, and save money.
To make the most of your time with us, please send us your questions about Safety Quotient (SQ) or TalentClick to connect@talentclick.com and we'll answer as many as we can in the time allotted.