Save Time and Man Hours Lost to Incidents with the Safety Quotient™ Personality-Risk Assessment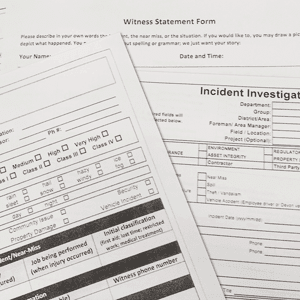 If slips and trips cost your company hours in paperwork, you'll want to explore this effective new way to reduce incidents on your job sites. Companies like Kiewit, Lafarge, and Finning use Safety Quotient™ to reduce incidents caused by human error at their workplaces.
How It Works
Reduce risk of incidents by up to 25% with this simple three step process:
Take the Test: Workers complete a brief 15-20 minute online assessment
Apply Results: Managers and Workers apply recommendations provided in detailed reports to develop safer working behaviors
Reduced Incidents: Workers behave safer on the job and save Managers the work, money, and time lost to incidents
The SQ™ is Even More Effective on New Hires!
It's no secret that new hires cause a significant percentage of workplace incidents. Why? Because we don't yet know them, and they don't yet understand the unique challenges and hazards associated with their new workplace. The SQ™ uncovers the unique personality traits of new workers that lead to higher incident rates than their experienced co-workers.
FREE REPORT: Register now to learn how an Industrial Construction Company out of Alberta, Canada reduced incidents by 50% on new hires.