You're Almost There!
It's easy to get started
Your snapshot of strengths AND risks to predict employee behaviors on the job.
The Free Basic Account Includes:
ASSESSMENTS & REPORTS
Attitude-Values-Personality (AVP)
One assessment link per organization for:

Link is active for 30 days
Up to 20 free uses
Add 20 more uses for $100 USD a month, or upgrade to a Standard unlimited-use subscription any time

Free one page Employer Summary Report for

Workstyle & Performance Profile (WPP)
Work Values & Attitude (WVA)
Safety/Driver Safety/Risk Taking (SQ)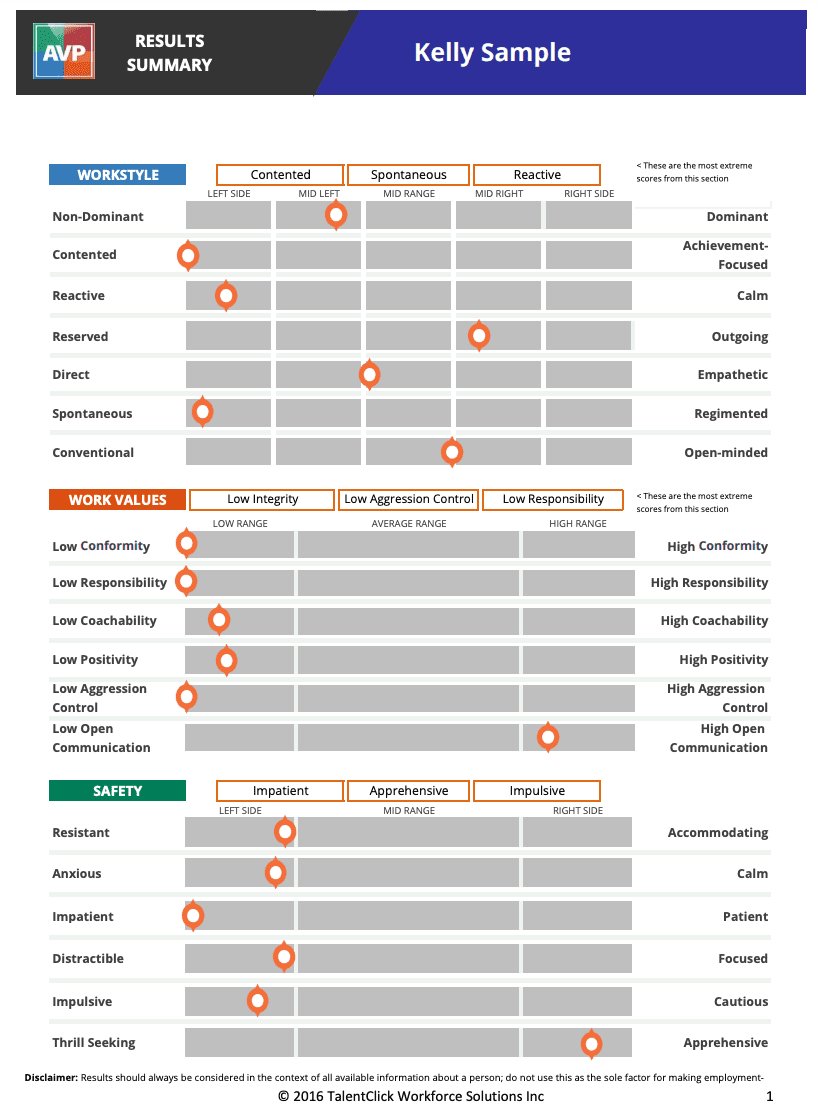 TECHNOLOGY & SUPPORT
Basic access to our cloud-based portal
Self-serve training resources
Option to upgrade at any time
One free account per organization.
Sign Up For Your Free Account Now!
No commitment. No credit card required. It's FREE (really).