WHAT IS THE EP ?
The English Proficiency Assessment (EP) measures a person's ability to review written English, use correct grammar, understand the meaning of words, and type error free sentences. By understanding an individual's English proficiency, the employer can ensure that proper communication is established, which will reduce workplace error and risk.
EP measures an individual's English language competencies by evaluating the following characteristics:
Error Identification
Sentence Completion
Vocabulary
Typing Accuracy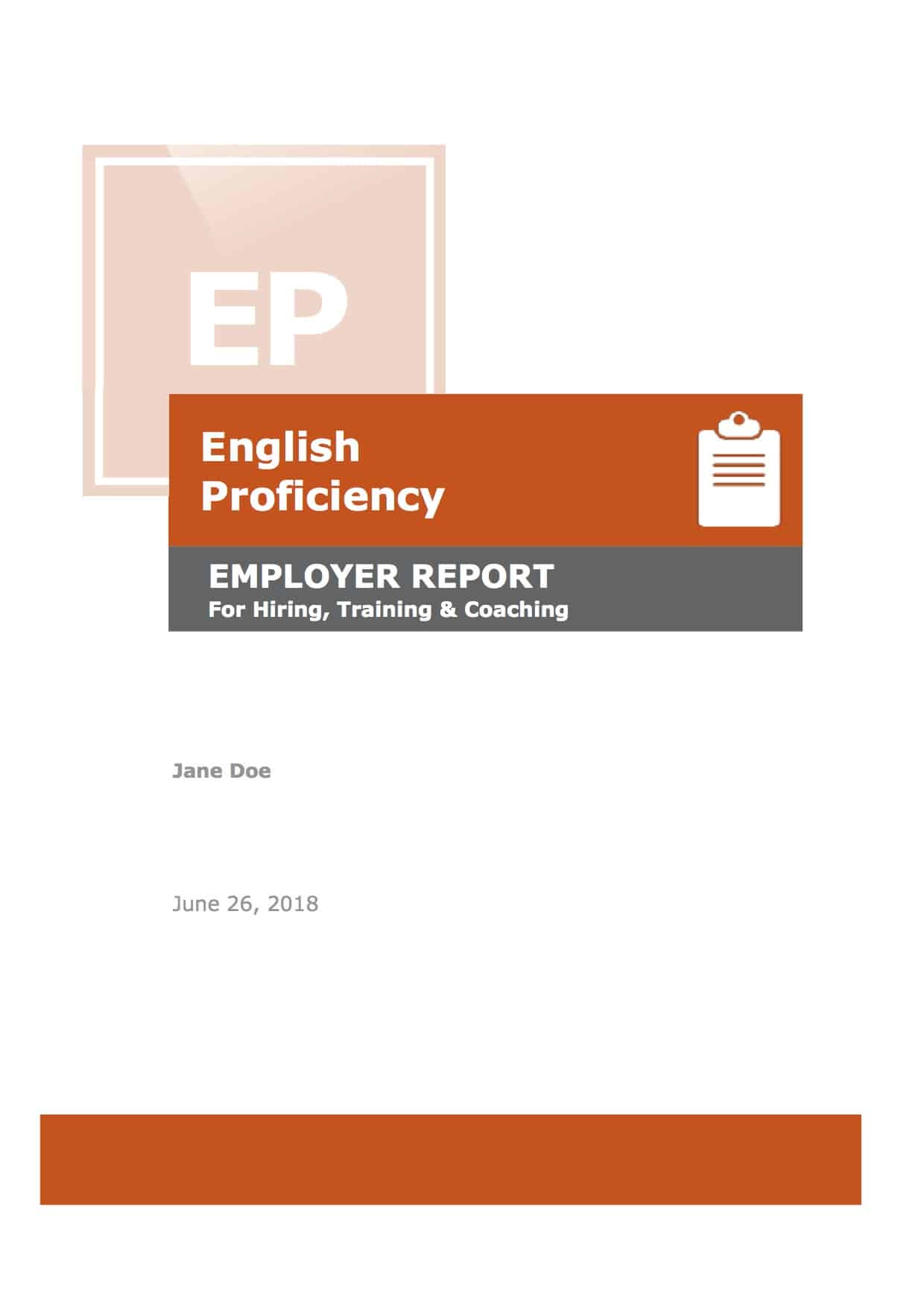 BENEFITS OF USING THE EP
EP can be used to identify the training needs of new hires or existing employees. By using EP, an employer can know how to properly train and develop their people prior to starting a job, rather than discover their people's capabilities after a mistake has already been made.
Each report contains management and training tips that are based on how an individual scored in each section, allowing the employer to create effective and tailored training processes for each individual.
The assessment can be taken online, anywhere participants have internet access (eg. at home, at work, on client premises). All internet browsers are compatible on either a computer or smart phone.
The assessment takes approximately 25 minutes to complete but there is no time limit. Participants are instructed to answer assessment questions by following their first impression rather than thinking too much about how to answer.

Responses are automatically processed by TalentClick and a PDF report is generated, then emailed to specified parties within 1 hour of survey completion. Reports can also be accessed by logging into our TalentClick assessment portal, using your own unique username and password.